Subscribe to the Craft Beer & Brewing Podcast:
Tucked into a corner of the sprawling grounds at Pilsner Urquell in Plzeň, Czechia—the birthplace of pilsner—a new chapter in that story is developing. Now in its third year, Pivovar Proud is Pilsner Urquell's experimental playground—a beautifully equipped 30-hectoliter kit producing a range of both ales and lagers and other creations less easily categorized. Its head brewmaster Lenka Straková has access to Pilsner Urquell's resources—including malt from its own maltings—but she also has creative license to dabble in New World hops, various yeasts, barrel-aging, and more.
In this episode, Straková tells us more about what she and her team are up to at Proud, including:
how Pilsner Urquell's owner, Asahi, agreed to go along with a substantial experimental brewery focused on craft beer
how Proud's own flagship pale lager, Ventill, is based on Pilsner Urquell and yet markedly its own beer
her approach to diacetyl reduction in Czech lager
brewing with 34/70 yeast—the same used at Gambrinus—and her trials with various new Czech hop varieties combined with traditional lager-brewing methods
brewing ales and craft styles for a Czech audience, with their own spin
adjusting Plzeň's famously soft water
happy accidents and barrel-aged imperial brut IPAs
And more.
This episode is brought to you by:

G&D Chillers
For years G&D Chillers has chilled the beers you love, partnering with 3,000+ breweries across the country. They are proud of the cool partnerships they've built over the past 30 years. They know brewing doesn't stop at 5 o'clock and nor do they. G&D uses quality components, expert craftsmanship and constant innovation. With 24/7 service and support your brewery will never stop. Remote monitor your chiller for simple and fast access to all the information you need – providing you with the peace of mind your operation is running smoothly. Reach out for a quote today at gdchillers.com or call to discuss your next project.

Sponsored by BSG, exclusive distributors of Rahr Malting Co., producers of quality malt since 1847. Navigating the seas of brewing can be a treacherous affair, so let Rahr North Star Pils™ be your guide. With overtones of honey and sweet bread, flavor and aroma notes of hay and nutty character. Rahr North Star Pils™ is a base malt you can set your compass by! Great for any beer style, but perfect for a classic lager. Set a course for BSGCraftbrewing.com to learn how.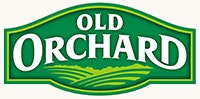 If you hear Old Orchard mentioned in the brewing community, don't be surprised: the flavored craft juice concentrate blends from Old Orchard have shipped to over 46 states. Their new brewing customers often mention discovering Old Orchard through the word-of-mouth recommendation of another brewer. To join the core of Old Orchard's brewing community, learn more at oldorchard.com/brewer.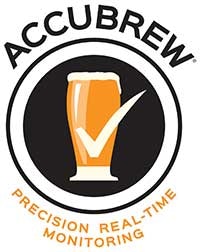 AccuBrew now monitors specific gravity to ensure consistent results and detect problems before they ruin a batch. The AccuBrew system is designed to give you unprecedented insight into the fermentation process. Monitor gravity, fermentation activity, clarity, and temperature, schedule reminders, and receive alerts anywhere, anytime. AccuBrew's CIP-ready device is designed to stay out of your way. They know your time and space is precious, and they take up as little of both as possible. No more samples, no cleaning, and no calibration. Set it and forget it! To learn more about AccuBrew head over to AccuBrew.io.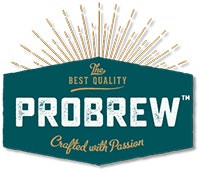 ProBrew has always been a dedicated and trusted partner to breweries, especially when they make the leap to canning their product. That is why we only sell rotary can fillers, which significantly reduce product waste and produce higher quality product than an inline can filler. Need proof? Visit ProBrew at Booth #433 as well as at our party at Yazoo Brewing at this year's Craft Brewers Conference in Nashville. To RSVP to our event or schedule time with us at the show, visit us at Probrew.com/CBC or email us at [email protected]. ProBrew, brew YOUR beer.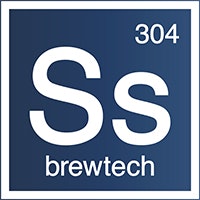 From the rotatable pick-up tube on Rogue Brewing's pilot brewhouse to the integrated hopbacks on Sierra Nevada's twin prototyping brewhouses, Ss Brewtech has taken technology they invented working with world-renowned industry veterans and made them available to every craft brewer. To learn more about Ss Brewtech's innovation list, head over to SsBrewtech.com


100% recycled, 100% recyclable and reusable - PakTech handles are the sustainable solution to handle your craft beer. PakTech has been a leading producer of secondary packaging for the craft beer industry for over 30 years and their handles are found across the globe. By fully embracing the principles of circular economy, PakTech helps customers meet their own ambitious sustainable goals. 100% recycled, 100% recyclable and reusable, PakTech is the sustainable packaging solution for your craft beer. Order your free samples today! Call 541.461.5000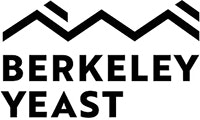 Berkeley Yeast. The creators of Tropics yeast, which produces massive notes of guava and passionfruit, now bring you Thiol Boost. Berkeley Yeast's Thiol Boost is pure liquid thiol precursors that take Tropics to the next level. Add it to the fermentor when you pitch the yeast and prepare yourself for tropical fruit nirvana. The concentration of precursors is the same in every batch of Thiol Boost so you can predictably tune the level of tropical flavor by adjusting the dosage. Mention this podcast and get 15% off your next order. Berkeley Yeast. Ordinary yeast made extraordinary.