Subscribe to the Craft Beer & Brewing Podcast:
To celebrate this milestone—the 300th episode of the Craft Beer & Brewing Podcast—we reassembled three leading voices in West Coast IPA to discuss questions spurred on by the original panel discussion, and this time they answered your audio questions, Direct Fire–style. California brewers Kelsey McNair of North Park in San Diego, Evan Price of Green Cheek in Orange and Costa Mesa, and Vinnie Cilurzo of Russian River in Santa Rosa and Windsor dive back into of one their and your favorite subjects—brewing West Coast IPA—and they answer your questions along the way.
In this episode, they discuss:
further research into how thin and thick mashes impact attenuation
balancing beers in a way that pleases both competition judges and customers
techniques to speed up and control hop creep
more benefits of "shaving the cone" early in fermentation
timing dry hops to eliminate acetaldehyde
hop variety–specific changes to dry-hopping regimens
hop pellet density
reducing dissolved oxygen through the cold-side process
Evan's hot take on Centennial
achieving consistency in hop selection
layering T-90 pellets with advanced hop products
"cool-pooling" whirlpool times and temperatures
using hop extracts for bittering
And more.
This episode is brought to you by:

G&D Chillers
For years G&D Chillers has chilled the beers you love, partnering with 3,000+ breweries across the country. They are proud of the cool partnerships they've built over the past 30 years. They know brewing doesn't stop at 5 o'clock and nor do they. G&D uses quality components, expert craftsmanship and constant innovation. With 24/7 service and support your brewery will never stop. Remote monitor your chiller for simple and fast access to all the information you need – providing you with the peace of mind your operation is running smoothly. Reach out for a quote today at gdchillers.com or call to discuss your next project.


Sponsored by BSG, exclusive distributors of Rahr Malting Co., producers of quality malt since 1847. Is your Pilsner looking flat? Wishing you could show off a mousse like foam stand or looking to boost mouthfeel in a hazy? Then look no further because Rahr Dextrin Malt is here to improve your beer. Bringing better body, improved haze formation, and stable foam it's practically magic. Visit BSGCraftbrewing.com to learn how.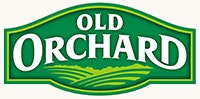 If you hear Old Orchard mentioned in the brewing community, don't be surprised: the flavored craft juice concentrate blends from Old Orchard have shipped to over 46 states. Their new brewing customers often mention discovering Old Orchard through the word-of-mouth recommendation of another brewer. To join the core of Old Orchard's brewing community, learn more at oldorchard.com/brewer.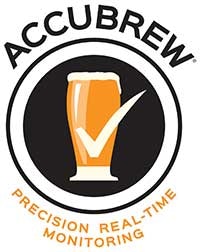 AccuBrew announces the addition of Specific Gravity to their suite of brewing tools! AccuBrew predicts specific gravity during fermentation to help ensure consistent results and detect problems early. AccuBrew is dedicated to providing brewers with the tools to create the perfect brew. Whether you're a seasoned pro or just getting started, their suite of brewing tools will help you achieve your goals. Monitor the fermentation process with their intuitive mobile app, adjust your recipe as needed, and achieve the perfect brew every time. Join the AccuBrew community today! And meet the developers in Nashville at CBC to learn more!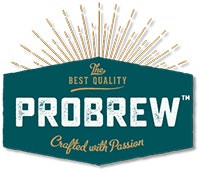 ProBrew has always been a dedicated and trusted partner to breweries, especially when they make the leap to canning their product. That is why we only sell rotary can fillers, which significantly reduce product waste and produce higher quality product than an inline can filler. Need proof? Visit ProBrew at Booth #433 as well as at our party at Yazoo Brewing at this year's Craft Brewers Conference in Nashville. To RSVP to our event or schedule time with us at the show, visit us at Probrew.com/CBC or email us at [email protected]. ProBrew, brew YOUR beer.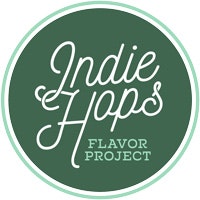 Indie Hops breeds new hop varieties to help brewers captivate beer lovers. Indie's unique varieties — Strata, Lórien, Luminosa and Meridian — are trusted by brewers worldwide to modernize, brighten and diversify their beer lineup. Indie also offers classics that thrive in Oregon terroir such as Chinook, Crystal and Sterling. Thoughtfully crafted and selected hops to meet your brewing needs. Visit indiehops.com/podcast and stop by their booth#2131at CBC to discover what's new in hop flavors. Indie Hops — Life is short, let's make it flavorful!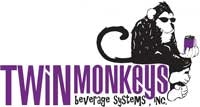 No matter what you are canning, Twin Monkeys Beverage Systems has the solution. With a versatile lineup of quality canning and packaging equipment made in the USA, their troop is ready to customize a setup for YOUR craft business. Need on-site training or help with installation? You got it. Visit TwinMonkeys.net today to learn just how easy it is to get YOUR craft, into cans.


Brett is wild, its unpredictable, gives funky notes to beer, evolves in time. Historically it is used with no control, but Fermentis harnessed it! Discover SafBrew™ BR-8, the first dry Brett by Fermentis, now available in 100g and 5g! Are you coming to CBC in Nashville? Monday May 8th from 2:00 - 4:30pm during CBC hours, Fermentis has teamed up with the Brussels Beer Challenge to congratulate all American Winners of last year's BBC. After the ceremony, we will transition to a casual SafBrew™ BR-8 barnyard bash: Try some beers brewed with SafBrew™ BR-8 and mingle with our experts to ask them all your questions. See you there!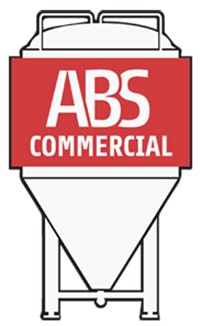 ABS Commercial has been a full-service brewery outfitter for over 10 years. We are proud to offer brewhouses, tanks, keg washers, and small parts to brewers across the country as well as equipment for distilling, cider-making, wine-making, and more! Contact us today at [email protected] to discuss your customized brewery needs. Going to the Craft Brewers Conference in Nashville? Stop by their booth to connect with our brewery consultants and enter for a chance to win a Keg Viking Keg Washer! ABS Commercial. We are brewers.