Subscribe to the Craft Beer & Brewing Podcast:
Finding space for personality and authenticity in hazy IPA and tart fruit beer these days can pose a challenge for brewers, but for Jared Welch, cofounder and production director for Nashville, Tennessee's Southern Grist, that's no reason to stop pushing. It's why their popular quick-soured fruit beers are now acidified with a locally captured Lactobacillus strain, and why they've tweaked and increased bitterness in their hazy IPAs while eschewing dry hops during active fermentation. Southern Grist is going to make the beers customers want from them, but the team makes them stand out by making them their way.
In this episode, Welch focuses on hazy IPA and tart fruit beers, covering:
first-wort hopping with Vic's Secret
whirlpooling very cool, as low as 160°F (71°C)
tweaking the grist for hazy IPA by ramping up oats
building the lightest color via pilsner malt
driving the London Ale III yeast strain to a dozen generations through careful fermentation management
dialing in acidity for specific fruits
And more.
This episode is brought to you by:

G&D Chillers
For years G&D Chillers has chilled the beers you love, partnering with 3,000+ breweries across the country. They are proud of the cool partnerships they've built – offering 24/7 service and support. G&D builds with non-proprietary parts, expert craftsmanship and constant innovation! G&D's in-house Engineering crew have been piping breweries, wineries, and distilleries for over 30 years. They offer FREE piping design and consultation with the sale of every chiller they build. Reach out for a quote today at gdchillers.com or call to discuss your next project.

Sponsored by BSG, distributors of Gambrinus Malting, Canada's original small-batch, artisanal malthouse. If you've been searching for the perfect malt that's not quite Pale and not Munich, you're in luck. Gambrinus Vienna is the malt you've been looking for. This mellow-kilned malt has a balanced bready character with notes of honey, toffee, and caramel baked in. With a gorgeous golden color, it's ideal for adding depth without too much sweetness. Visit BSGCraftbrewing.com to learn more.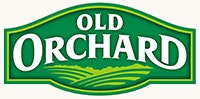 Scheduling freight carriers should be the last thing on a brewer's mind, so why not trust the experts to handle freight for your ingredients? Old Orchard has partnered with a leading logistics firm in the craft beverage industry to transport your flavored craft concentrate blends. When you order two pails or more from Old Orchard, you qualify for freight quotes. To get started, head over to oldorchard.com/brewer.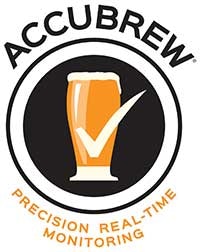 Take your brewing to the next level with AccuBrew's revolutionary fermentation monitoring system, now predicting specific gravity! With predicted SG, you'll have precise control over the fermentation process to ensure consistent, high-quality results. AccuBrew's mobile app and stainless steel sensor work together to send you live data from inside your tanks, including predicted SG, fermentation activity, clarity, and temperature. Join the AccuBrew community and experience 24/7 peace of mind with our set-it-and-forget-it solution. Come see them at CBC BrewExpo in Nashville to meet the engineers at booth 2935.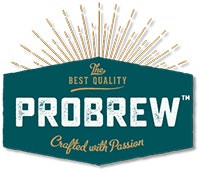 ProBrew has always been a dedicated and trusted partner to breweries, especially when they make the leap to canning their product. That is why we only sell rotary can fillers, which significantly reduce product waste and produce higher quality product than an inline can filler. Need proof? Visit ProBrew at Booth #433 as well as at our party at Yazoo Brewing at this year's Craft Brewers Conference in Nashville. To RSVP to our event or schedule time with us at the show, visit us at Probrew.com/CBC or email us at [email protected]. ProBrew, brew YOUR beer.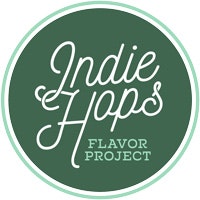 Indie Hops breeds new hop varieties to help brewers captivate beer lovers. Indie's unique varieties — Strata, Lórien, Luminosa and Meridian — are trusted by brewers worldwide to modernize, brighten and diversify their beer lineup. Indie also offers classics that thrive in Oregon terroir such as Chinook, Crystal and Sterling. Thoughtfully crafted and selected hops to meet your brewing needs. Visit indiehops.com/podcast and stop by their booth#2131at CBC to discover what's new in hop flavors. Indie Hops — Life is short, let's make it flavorful!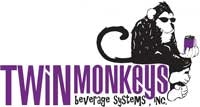 Hear that? That's the sound of YOUR beer out in the world--hanging out at parties, going on adventures, meeting new people. It's carbonated to perfection and the can art looks slick. Twin Monkeys Beverage Systems knows how to capture quality in a can. Their custom-built canning lines combine high quality with affordability so that people can get a taste of YOUR taproom, from ANY room. Visit TwinMonkeys.net today and learn just how easy it is to get YOUR craft, into cans.


Brett is wild, its unpredictable, gives funky notes to beer, evolves in time. Historically it is used with no control, but Fermentis harnessed it! Discover SafBrew™ BR-8, the first dry Brett by Fermentis, now available in 100g and 5g! Are you coming to CBC in Nashville? Monday May 8th from 2:00 - 4:30pm during CBC hours, Fermentis has teamed up with the Brussels Beer Challenge to congratulate all American Winners of last year's BBC. After the ceremony, we will transition to a casual SafBrew™ BR-8 barnyard bash: Try some beers brewed with SafBrew™ BR-8 and mingle with our experts to ask them all your questions. See you there!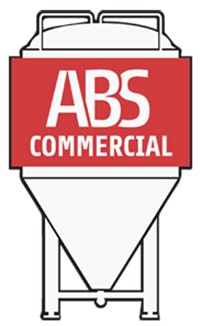 ABS Commercial has been a full-service brewery outfitter for over 10 years. We are proud to offer brewhouses, tanks, keg washers, and small parts to brewers across the country as well as equipment for distilling, cider-making, wine-making, and more! Contact us today at [email protected] to discuss your customized brewery needs. Going to the Craft Brewers Conference in Nashville? Stop by their booth to connect with our brewery consultants and enter for a chance to win a Keg Viking Keg Washer! ABS Commercial. We are brewers.