Subscribe to the Craft Beer & Brewing Podcast:
Matthias Trum is the sixth-generation brewer at Bamberg's Heller-Trum Bräu—better known as Schlenkerla—and he is as obsessed with local history as he is with producing world-class smoked lagers via their old-fashioned methods.
Bamberg has a long history of brewing, and Trum is a great student of that history—and his family has played an important role in it. In this episode, he immerses us in that story, discussing:
old family brewing logs that detail strong beers as well as lower-strength ones made from second runnings
the true story of rauchbier, and Schlenkerla's role in preserving its legacy
details on Schlenkerla's own wood-fired malting process, and the old practice of using different types of wood
the non-linear intensity of the smoky character in Schlenkerla's beers
the importance of decoction to fermentation and flavor
the flavor contribution of their direct-fire copper kettles
the trick of balancing smoke and malt with evident hop bitterness
experimenting with malts smoked by different woods and paired with different aroma hops
balancing the non-smoked yet subtly smoky Helles Lagerbier
how hyper-inflation led to the development of the Helles
And more.
This episode is brought to you by:

G&D Chillers
For years G&D Chillers has chilled the beers you love, partnering with 3,000+ breweries across the country. They are proud of the cool partnerships they've built over the past 30 years. They know brewing doesn't stop at 5 o'clock and nor do they. G&D uses quality components, expert craftsmanship and constant innovation. With 24/7 service and support your brewery will never stop. Remote monitor your chiller for simple and fast access to all the information you need – providing you with the peace of mind your operation is running smoothly. Reach out for a quote today at gdchillers.com or call to discuss your next project.

Sponsored by BSG, proud partner of global hop breeder and merchant Hopsteiner. As one of the world's largest independently family-owned hop merchants, Hopsteiner has been connecting brewers with the choicest hops and hop products available since 1845. Explore Hopsteiner's unique and exciting hop varieties like Bravo™, Calypso™, Lemondrop™, Lotus™, and Sultana™ and more at BSGCraftbrewing.com/Hops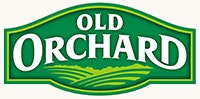 If you hear Old Orchard mentioned in the brewing community, don't be surprised: the flavored craft juice concentrate blends from Old Orchard have shipped to over 46 states. Their new brewing customers often mention discovering Old Orchard through the word-of-mouth recommendation of another brewer. To join the core of Old Orchard's brewing community, learn more at oldorchard.com/brewer.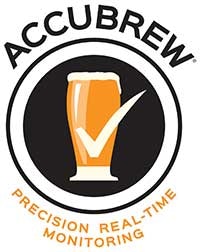 Take your brewing to the next level with AccuBrew's revolutionary fermentation monitoring system, now predicting Specific Gravity! With AccuBrew, you'll have precise control over the fermentation process and ensure consistent, high-quality results. Their cloud-based app and compact sensor work together to monitor specific gravity, fermentation activity, clarity, and temperature. AccuBrew is CIP-ready and designed to stay out of your way. Their set-it-and-forget-it solution streamlines systems and processes, confirms consistency, and helps detect problems before they ruin a batch. Join the AccuBrew community today and experience 24/7 peace of mind! Visit AccuBrew.io to learn more!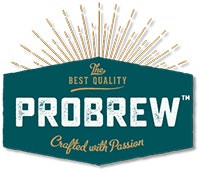 Brewing is currently one of the most innovative, adaptive, and fast-paced industries in the world. With consumer demand shifting to the latest and greatest trend, it can be difficult for production teams to keep up with requirements. The ProFill series of rotary can fillers from ProBrew are accelerating plant production everywhere. These can fillers run at speeds between 100 – 600+ cans per minute while achieving precise and consistent filling volumes not achievable by most inline and mobile fillers. For more information, visit www.probrew.com or email [email protected] to learn exactly how we can take your operations to the next level. ProBrew, brew YOUR beer.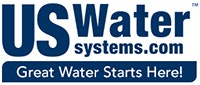 Some brewers want their water profile to be that of their city and that sounds great... except for one factor: Depending upon the city and day, the water quality can vary 40 to 50% -So a Monday brew can taste very different from a Thursday brew. Savvy brewers know this since beer is like 95% water. The best method is to start with the same water every time and Reverse Osmosis gives you that power. Visit US Water Systems.com for a free expert analysis.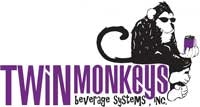 No matter what you are canning, Twin Monkeys Beverage Systems has the solution. With a versatile lineup of quality canning and packaging equipment made in the USA, their troop is ready to customize a setup for YOUR craft business. Need on-site training or help with installation? You got it. Visit TwinMonkeys.net today to learn just how easy it is to get YOUR craft, into cans.


Everybody knows that yeast plays one of the most important roles in brewing, no matter what style and recipe you choose . It influences flavor, aroma, acidity, brightness, and mouthfeel, all at the same time. And brewing a Lager is no exception! Discover a whole SafLager™ range by Fermentis, covering from traditional to modern-style lagers: SafLager™ S-189, for the elegant lagers with floral notes, SafLager™ S-23, for fruity and hoppy ones, and SafLager™ W-34/70 for your neutral beers. - Available in 500g, 100g and 11.5g formats. Want to know more about SafLager™ yeasts? Visit www.fermentis.com!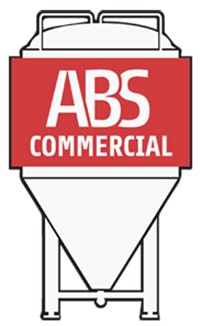 ABS Commercial has been a full-service brewery outfitter for over 10 years. We are proud to offer brewhouses, tanks, keg washers, and small parts to brewers across the country as well as equipment for distilling, cider-making, wine-making, and more! We know the ins and outs of the brewing and installation process and can design the perfect set-up for you, whether you're just starting out or looking to expand. Contact us today at [email protected] to discuss your customized brewery needs. ABS Commercial. We are brewers.