Subscribe to the Craft Beer & Brewing Podcast:
Montana is known for its grain, and Mark Hastings of Überbrew and By All Means is in the thick of it. Wheat is the most-grown crop statewide while barley is third; despite their ubiquity, Hastings steered clear of Montana's brewing grains for the first two decades of his brewing career. Primarily grown for the needs of macro brewers, these grains never quite nailed the flavor and technical performance he sought. However, recent strides in equipment for craft maltsters have opened the door for higher-quality malt at a smaller scale, and he's slowly been making shifts.
It's one thing to change malt in a beer with few expectations, and it's another to do that in a beer with a long medal-winning pedigree, but that's exactly what he did with the malt in Überbrew's White Noise, a American-style wheat beer that's won two silvers and two golds at the Great American Beer Festival and World Beer Cup from 2014 through 2022. He's won a similar number of accolades for the black IPA Alpha Force Double Tap—GABF golds, bronze, silver, as well as top honors at Alpha King.
In this episode, Hastings discusses:
avoiding darker malt flavors in black IPA
shifting base malts from Maris Otter and Golden Promise to pilsner and Vienna
dialing in recipes using local craft malt
building hop combos using spider plots of flavors and aromas
fermenting everything from wheat to clear IPA with London Ale III
avoiding the "donut effect" in hoppy beers
selecting malt for grassiness in wheat beer
building a stable haze
And more.

G&D Chillers
G&D Chillers. The brewing industry's premier choice for glycol chilling. They are proud of the cool partnerships they have built over the past 30 years. G&D Chillers has set the standard on quality, service, and reliability with 24/7 service and support. Want to maximize efficiency in your chiller? G&D's Micro-Channel Condensers are designed for less power draw. They have a lighter weight, and a more compact design using up to 70% less refrigerant means a lower GWP and lower operating costs. Reach out for a quote today at gdchillers.com or call to discuss your next project.

Support for this episode comes from BSG. Looking for a sustainable way to increase fermenter capacity? Try FermCap™ Eco from Kerry. Developed as a part of part of Kerry's Eco Brewing range, FermCap™ Eco is a plant-based alternative to traditional silicon-based products. FermCap™ Eco increases fermenter capacity by reducing foam height to improve beer foam stability and enhance hop utilization. Visit BSGCraftbrewing.com or contact your BSG Sales Rep to get started.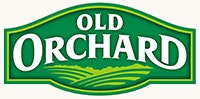 Is your brewery making its own ciders, seltzers, and other beverages beyond beer? If you need a central source for fruit flavor, Old Orchard has you covered. Old Orchard supplies flavored craft juice concentrate blends to beverage brands for the production of beer, cider, seltzer, wine, spirits, kombucha, and more. Flavor your lineup and streamline your sourcing by heading to oldorchard.com/brewer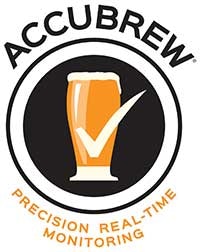 AccuBrew now monitors specific gravity to ensure consistent results and detect problems before they ruin a batch. The AccuBrew system is designed to give you unprecedented insight into the fermentation process. Monitor gravity, fermentation activity, clarity, and temperature, schedule reminders, and receive alerts anywhere, anytime. AccuBrew's CIP-ready device is designed to stay out of your way. They know your time and space is precious, and they take up as little of both as possible. No more samples, no cleaning, and no calibration. Set it and forget it! To learn more about AccuBrew head over to AccuBrew.io.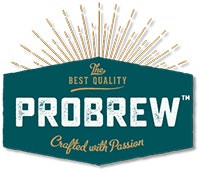 Brewing is currently one of the most innovative, adaptive, and fast-paced industries in the world. With consumer demand shifting to the latest and greatest trend, it can be difficult for production teams to keep up with requirements. The ProFill series of rotary can fillers from ProBrew are accelerating plant production everywhere. These can fillers run at speeds between 100 – 600+ cans per minute while achieving precise and consistent filling volumes not achievable by most inline and mobile fillers. For more information, visit www.probrew.com or email [email protected] to learn exactly how we can take your operations to the next level. ProBrew, brew YOUR beer.


Elevate your brewing game with RMS Roller-Grinder. Our industry leading mills deliver optimal grind consistency, unlocking the full potential of your grain. Say goodbye to uneven grinds and hello to exceptional flavor extraction. Brewpub or production facility, RMS has the expertise and grain handling equipment to meet your needs. Visit rmsroller-grinder.com to discover how RMS can transform your brewing experience. Unleash the full potential of your grains with RMS Roller-Grinder, the trusted choice of brewers worldwide.


"Oh you like wildly aromatic IPAs and tropical lagers? Good thing Omega designed Thiolized yeast for just that reason. Thiolized yeast are a new tool for brewers to bring intense guava and passionfruit aromas out of your malt and hops. And wait, there's more! Omega Yeast makes yeast-to-order with a consistent one week lead time ensuring peak freshness and reliability."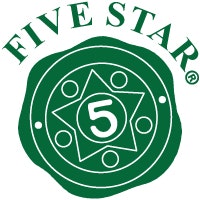 Keep your brewery running smoothly with Five Star Chemicals. Our cleaning solutions are specifically formulated to meet the unique needs of breweries, ensuring that your equipment stays clean and free of harmful bacteria and contaminants. From cleaning fermenters to kegs, we have a solution for every step of the brewing process. Use Five Star Chemicals today and taste the difference in your brews.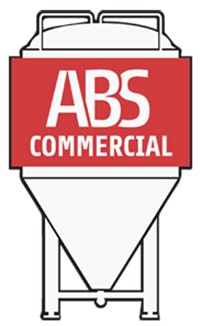 ABS Commercial has been a full-service brewery outfitter for over 10 years. They are proud to offer brewhouses, tanks, keg washers, and small parts to brewers across the country as well as equipment for distilling, cider-making, wine-making, and more! They know the ins and outs of the brewing and installation process and can design the perfect set-up for you, whether you're just starting out or looking to expand. Contact them today at [email protected] to discuss your customized brewery needs. ABS Commercial. We are brewers.