Subscribe to the Craft Beer & Brewing Podcast:
Dave Chichura loves brewing, and he loves to work. He's always lived simply and maintained a lifestyle that allows him to move around—and move he has, from breweries in the Midwest as well as up and down the Rocky Mountains. Now, as director of brewing operations at Ex Novo in Corrales, New Mexico, he's putting in practice all the lessons he's learned, building and managing the brewing team as they make beers that have brought home four Great American Beer Festival and World Beer Cup medals over the past two and a half years.
In this episode, Chichura recounts:
the challenges of making beer in rural environments
scaling medal-winning Melvin beers up from three to 20 barrels
developing his recipe-writing skill set
selecting and using hops in West Coast IPAs
dry-hopping techniques that do and don't work
managing hop creep
asking for help with problems outside of his expertise
becoming a better manager
And more.
This episode is brought to you by:

G&D Chillers
For years G&D Chillers has chilled the beers you love, partnering with 3,000+ breweries across the country. They are proud of the cool partnerships they've built over the past 30 years. They know brewing doesn't stop at 5 o'clock and nor do they. G&D uses quality components, expert craftsmanship and constant innovation. With 24/7 service and support your brewery will never stop. Remote monitor your chiller for simple and fast access to all the information you need – providing you with the peace of mind your operation is running smoothly. Reach out for a quote today at gdchillers.com or call to discuss your next project.

Sponsored by BSG, North America's exclusive distributor of Weyermann® Specialty Malts. For over 140 years Weyermann® Specialty Malts has been helping brewers around the world bring authentic German flavor to their brewhouses. From Caramel malts to the Barke® line and heirloom barley varieties, Weyermann's malts are sought after and celebrated for their performance and flavor. Bring a taste of Bavaria to your brewhouse and explore Weyermann's complete portfolio at BSGCraftBrewing.com/Weyermann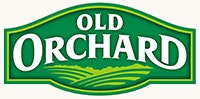 If you hear Old Orchard mentioned in the brewing community, don't be surprised: the flavored craft juice concentrate blends from Old Orchard have shipped to over 46 states. Their new brewing customers often mention discovering Old Orchard through the word-of-mouth recommendation of another brewer. To join the core of Old Orchard's brewing community, learn more at oldorchard.com/brewer.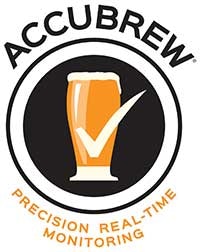 Take your brewing to the next level with AccuBrew's revolutionary fermentation monitoring system, now predicting Specific Gravity! With AccuBrew, you'll have precise control over the fermentation process and ensure consistent, high-quality results. Their cloud-based app and compact sensor work together to monitor specific gravity, fermentation activity, clarity, and temperature. AccuBrew is CIP-ready and designed to stay out of your way. Their set-it-and-forget-it solution streamlines systems and processes, confirms consistency, and helps detect problems before they ruin a batch. Join the AccuBrew community today and experience 24/7 peace of mind! Visit AccuBrew.io to learn more!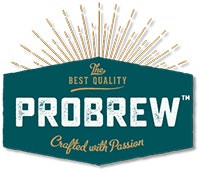 ProBrew is excited to announce that we are currently featuring short lead times, between 2-4 weeks, for our in-stock ProFill Rotary Can Fillers! These can fillers run at speeds between 100 – 600+ cans per minute while achieving precise and consistent filling volumes not achievable by most inline and mobile fillers. For more information, fill out our contact form on www.probrew.com or email [email protected] to learn exactly how we can take your operations to the next level. ProBrew, brew YOUR beer.


Elevate your brewing game with RMS Roller-Grinder. Our industry leading mills deliver optimal grind consistency, unlocking the full potential of your grain. Say goodbye to uneven grinds and hello to exceptional flavor extraction. Brewpub or production facility, RMS has the expertise and grain handling equipment to meet your needs. Visit rmsroller-grinder.com to discover how RMS can transform your brewing experience. Unleash the full potential of your grains with RMS Roller-Grinder, the trusted choice of brewers worldwide.


Oh you like wildly aromatic IPAs and tropical lagers? Good thing Omega designed Thiolized yeast for just that reason. Thiolized yeast are a new tool for brewers to bring intense guava and passionfruit aromas out of your malt and hops. And wait, there's more! Omega Yeast makes yeast-to-order with a consistent one week lead time ensuring peak freshness and reliability.


Sustainability doesn't have to cost you more. Try Roberts PolyPro's multipack can handles, designed for sustainability and cost savings. Grip-Pak rings are biodegradable and average $0.05 cents per unit. Craft-Pak carriers are recyclable and designed with 30% less plastic. Plus, you can save up to 25% on costs! Enjoy easy application with inline applicators and 24/7 support. It's easy to go green with these multipack handles. Visit go.robertspolypro.com/CBBPod to request free samples and start saving today!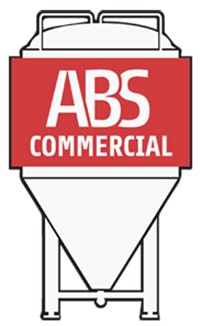 ABS Commercial has been a full-service brewery outfitter for over 10 years. They are proud to offer brewhouses, tanks, keg washers, and small parts to brewers across the country as well as equipment for distilling, cider-making, wine-making, and more! They know the ins and outs of the brewing and installation process and can design the perfect set-up for you, whether you're just starting out or looking to expand. Contact them today at [email protected] to discuss your customized brewery needs. ABS Commercial. We are brewers.