Subscribe to the Craft Beer & Brewing Podcast:
Upslope has been brewing lager since long before it was "cool" among craft breweries, and the brewery in Boulder, Colorado, has built a methodology for producing lagers that optimizes both quality and efficiency.
In this episode, head brewer Alex Meyer discusses how they make their signature lager—known simply as Craft Lager—with a litany of unconventional ingredients and processes. Meyer also shares how they employ similarly iconoclastic approaches with their Japanese-style rice lager as well as their Grand Reserve, aged four years in bourbon barrels.
Along the way, Meyer discusses:
brewing lager with standard two-row malt and white wheat
lager fermentation under pressure
managing sulfur production in pressure fermentation
cropping and repitching yeast
using exogenous enzymes to facilitate fermentation with 55 percent flaked rice
American hop varieties ideal for hops, such as Sterling and Contessa
feeding healthy high-gravity fermentations
managing long-term oxidation in extended barrel-aging
And more.

G&D Chillers
G&D Chillers. The brewing industry's premier choice for glycol chilling. They are proud of the cool partnerships they have built over the past 30 years. G&D Chillers has set the standard on quality, service, and reliability with 24/7 service and support. Want to maximize efficiency in your chiller? G&D's Micro-Channel Condensers are designed for less power draw. They have a lighter weight, and a more compact design using up to 70% less refrigerant means a lower GWP and lower operating costs. Reach out for a quote today at gdchillers.com or call to discuss your next project.

Sponsored by BSG, distributors of Gambrinus Malting, Canada's original small-batch, artisanal malthouse. Located in Armstrong, BC, Gambrinus Malting️ combines European-influenced malting practices with the finest barley, wheat, and rye to produce some of the finest Canadian malts available. Visit BSGCraftBrewing.com/Gambrinus to explore their full line of traditionally crafted malts and infuse your next brew with the character of the Okanagan Valley and Monashee Range.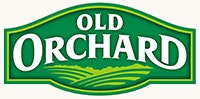 Is your brewery making its own ciders, seltzers, and other beverages beyond beer? If you need a central source for fruit flavor, Old Orchard has you covered. Old Orchard supplies flavored craft juice concentrate blends to beverage brands for the production of beer, cider, seltzer, wine, spirits, kombucha, and more. Flavor your lineup and streamline your sourcing by heading to oldorchard.com/brewer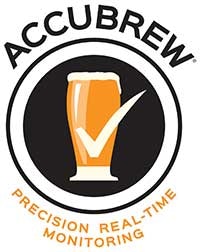 AccuBrew now monitors specific gravity to ensure consistent results and detect problems before they ruin a batch. The AccuBrew system is designed to give you unprecedented insight into the fermentation process. Monitor gravity, fermentation activity, clarity, and temperature, schedule reminders, and receive alerts anywhere, anytime. AccuBrew's CIP-ready device is designed to stay out of your way. They know your time and space is precious, and they take up as little of both as possible. No more samples, no cleaning, and no calibration. Set it and forget it! To learn more about AccuBrew head over to AccuBrew.io.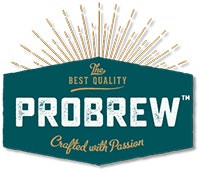 ProBrew is excited to announce that we are currently featuring short lead times, between 2-4 weeks, for our in-stock ProFill Rotary Can Fillers! These can fillers run at speeds between 100 – 600+ cans per minute while achieving precise and consistent filling volumes not achievable by most inline and mobile fillers. For more information, fill out our contact form on www.probrew.com or email [email protected] to learn exactly how we can take your operations to the next level. ProBrew, brew YOUR beer.


Elevate your brewing game with RMS Roller-Grinder. Our industry leading mills deliver optimal grind consistency, unlocking the full potential of your grain. Say goodbye to uneven grinds and hello to exceptional flavor extraction. Brewpub or production facility, RMS has the expertise and grain handling equipment to meet your needs. Visit rmsroller-grinder.com to discover how RMS can transform your brewing experience. Unleash the full potential of your grains with RMS Roller-Grinder, the trusted choice of brewers worldwide.


Oh you like wildly aromatic IPAs and tropical lagers? Good thing Omega designed Thiolized yeast for just that reason. Thiolized yeast are a new tool for brewers to bring intense guava and passionfruit aromas out of your malt and hops. And wait, there's more! Omega Yeast makes yeast-to-order with a consistent one week lead time ensuring peak freshness and reliability.


Sustainability doesn't have to cost you more. Try Roberts PolyPro's multipack can handles, designed for sustainability and cost savings. Grip-Pak rings are biodegradable and average $0.05 cents per unit. Craft-Pak carriers are recyclable and designed with 30% less plastic. Plus, you can save up to 25% on costs! Enjoy easy application with inline applicators and 24/7 support. It's easy to go green with these multipack handles. Visit go.robertspolypro.com/CBBPod to request free samples and start saving today!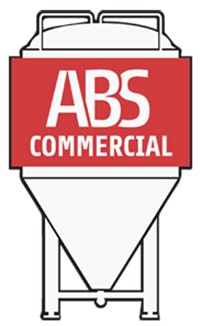 ABS Commercial has been a full-service brewery outfitter for over 10 years. They are proud to offer brewhouses, tanks, keg washers, and small parts to brewers across the country as well as equipment for distilling, cider-making, wine-making, and more! They know the ins and outs of the brewing and installation process and can design the perfect set-up for you, whether you're just starting out or looking to expand. Contact them today at [email protected] to discuss your customized brewery needs. ABS Commercial. We are brewers.