Subscribe to the Craft Beer & Brewing Podcast:
Over their past 12 years of operations, Reverend Nat's Hard Cider has helped change many people's assumptions about cider. The iconoclastic cidery has adopted a reverential yet progressive, flavor-forward approach that has ruffled a few feathers and changed default narratives. One thing that Rev Nat has never been is boring or cautious.
A few weeks ago, founder and cidermaker Nat West announced that he was winding down operations at Reverend Nat's. Rather than let that experience and perspective fade into the ether, we asked West to share insights into his creative approach to his craft. In this episode, West discusses:
his beer-centric approach to cider making
flavor and innovation within the locally focused cider sector
making cider with brewing yeast, and selecting yeasts that work with cider flavors
using hazy IPA yeast in cider making
filtration and stability in cider
achievements and regrets after a dozen years of making cider commercially
approaching the closure with intention and passion
And more.

G&D Chillers
G&D Chillers. The brewing industry's premier choice for glycol chilling. They are proud of the cool partnerships they have built over the past 30 years. G&D Chillers has set the standard on quality, service, and reliability with 24/7 service and support. Want to maximize efficiency in your chiller? G&D's Micro-Channel Condensers are designed for less power draw. They have a lighter weight, and a more compact design using up to 70% less refrigerant means a lower GWP and lower operating costs. Reach out for a quote today at gdchillers.com or call to discuss your next project.

Support for this episode comes from BSG. Looking for a sustainable way to increase fermenter capacity? Try FermCap™ Eco from Kerry. Developed as a part of part of Kerry's Eco Brewing range, FermCap™ Eco is a plant-based alternative to traditional silicon-based products. FermCap™ Eco increases fermenter capacity by reducing foam height to improve beer foam stability and enhance hop utilization. Visit BSGCraftbrewing.com or contact your BSG Sales Rep to get started.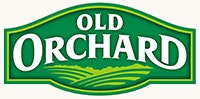 Is your brewery making its own ciders, seltzers, and other beverages beyond beer? If you need a central source for fruit flavor, Old Orchard has you covered. Old Orchard supplies flavored craft juice concentrate blends to beverage brands for the production of beer, cider, seltzer, wine, spirits, kombucha, and more. Flavor your lineup and streamline your sourcing by heading to oldorchard.com/brewer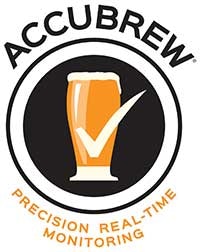 Take your brewing to the next level with AccuBrew's revolutionary fermentation monitoring system, now predicting specific gravity! AccuBrew's mobile app and stainless steel sensor work together to send you live data from inside your tanks, including predicted gravity, fermentation activity, clarity, and temperature. Unlike other fermentation monitoring systems, AccuBrew is CIP-ready and designed to stay out of your way, saving you time and space. Their set-it-and-forget-it solution streamlines systems and processes, helps maintain consistency and detect problems before they ruin a batch. Join the AccuBrew community today and experience 24/7 peace of mind.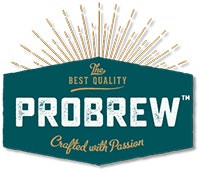 ProBrew is excited to announce that we are currently featuring short lead times, between 2-4 weeks, for our in-stock ProFill Rotary Can Fillers! These can fillers run at speeds between 100 – 600+ cans per minute while achieving precise and consistent filling volumes not achievable by most inline and mobile fillers. For more information, fill out our contact form on www.probrew.com or email [email protected] to learn exactly how we can take your operations to the next level. ProBrew, brew YOUR beer.


Oh you like wildly aromatic IPAs and tropical lagers? Good thing Omega designed Thiolized yeast for just that reason. Thiolized yeast are a new tool for brewers to bring intense guava and passionfruit aromas out of your malt and hops. And wait, there's more! Omega Yeast makes yeast-to-order with a consistent one week lead time ensuring peak freshness and reliability.


Sustainability doesn't have to cost you more. Try Roberts PolyPro's multipack can handles, designed for sustainability and cost savings. Grip-Pak rings are biodegradable and average $0.05 cents per unit. Craft-Pak carriers are recyclable and designed with 30% less plastic. Plus, you can save up to 25% on costs! Enjoy easy application with inline applicators and 24/7 support. It's easy to go green with these multipack handles. Visit go.robertspolypro.com/CBBPod to request free samples and start saving today!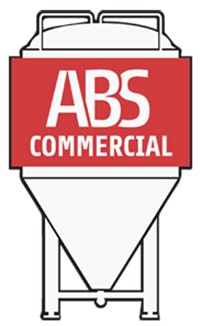 ABS Commercial has been a full-service brewery outfitter for over 10 years. They are proud to offer brewhouses, tanks, keg washers, and small parts to brewers across the country as well as equipment for distilling, cider-making, wine-making, and more! They know the ins and outs of the brewing and installation process and can design the perfect set-up for you, whether you're just starting out or looking to expand. Contact them today at [email protected] to discuss your customized brewery needs. ABS Commercial. We are brewers.