Subscribe to the Craft Beer & Brewing Podcast:
Over the course of his far-ranging brewing career of 15-plus years, Vasili Gletsos has brewed a wide range of styles on a variety of brewing systems. However, after first launching Wunderkammer as a personal brand while he was head brewer for Hill Farmstead, Gletsos ultimately decided to make it his focus. He then built out a simple brewery with an old dairy-tank mash tun and a wood-fired copper kettle, aiming to make mixed-culture beers that each tell a unique story.
By foraging and engaging with the landscape around him, he continues to brew beer that feels not just rooted and local, but also thoughtfully considered and artful. He's particular about ingredients and fermentation, searching for mixed-culture expressions that don't simply lean on clichés of the genre.
"Part of the power of mixed-culture beer is that I find it very transportive," he says. "It brings you to a time and place—but I don't always want that time and place to be a barnyard."
In this episode, Gletsos discusses his mixed-culture brewing process, including:
differentiating Wunderkammer from Hill Farmstead's mixed-culture program
choosing specific Brettanomyces strains for more favorable flavors
his simple wood-fired brewhouse
working in layers
blending stainless fermentation and wood-puncheon aging
using foraged ingredients such as yarrow
cold-side versus hot-side additions of foraged ingredients
And more.
This episode is brought to you by:

G&D Chillers
For years G&D Chillers has chilled the beers you love, partnering with 3,000+ breweries across the country. They are proud of the cool partnerships they've built over the past 30 years. They know brewing doesn't stop at 5 o'clock and nor do they. G&D uses quality components, expert craftsmanship and constant innovation. With 24/7 service and support your brewery will never stop. Remote monitor your chiller for simple and fast access to all the information you need – providing you with the peace of mind your operation is running smoothly. Reach out for a quote today at gdchillers.com or call to discuss your next project.


Brought to you by BSG. Want a natural and economical clarification aid that doesn't impact beer flavor? Then you need Kerry Biofine™ Eco. Developed as a part of part of Kerry's Eco Brewing range, Biofine™ Eco is a plant-based fining agent that improves beer clarification by instant flocculation of yeast and trub. Available exclusively from BSG, visit BSGCraftbrewing.com to learn more.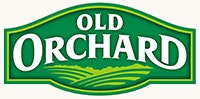 If you hear Old Orchard mentioned in the brewing community, don't be surprised: the flavored craft juice concentrate blends from Old Orchard have shipped to over 46 states. Their new brewing customers often mention discovering Old Orchard through the word-of-mouth recommendation of another brewer. To join the core of Old Orchard's brewing community, learn more at oldorchard.com/brewer.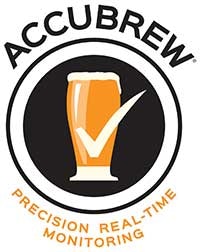 AccuBrew now monitors specific gravity to ensure consistent results and detect problems before they ruin a batch. The AccuBrew system is designed to give you unprecedented insight into the fermentation process. Monitor gravity, fermentation activity, clarity, and temperature, schedule reminders, and receive alerts anywhere, anytime. AccuBrew's CIP-ready device is designed to stay out of your way. They know your time and space is precious, and they take up as little of both as possible. No more samples, no cleaning, and no calibration. Set it and forget it! To learn more about AccuBrew head over to AccuBrew.io.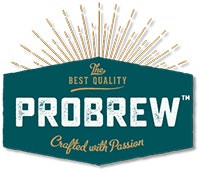 ProBrew is excited to announce that we are currently featuring short lead times, between 2-4 weeks, for our in-stock ProFill Rotary Can Fillers! These can fillers run at speeds between 100 – 600+ cans per minute while achieving precise and consistent filling volumes not achievable by most inline and mobile fillers. For more information, fill out our contact form on www.probrew.com or email [email protected] to learn exactly how we can take your operations to the next level. ProBrew, brew YOUR beer.


Oh you like wildly aromatic IPAs and tropical lagers? Good thing Omega designed Thiolized yeast for just that reason. Thiolized yeast are a new tool for brewers to bring intense guava and passionfruit aromas out of your malt and hops. And wait, there's more! Omega Yeast makes yeast-to-order with a consistent one week lead time ensuring peak freshness and reliability.


Sustainability doesn't have to cost you more. Try Roberts PolyPro's multipack can handles, designed for sustainability and cost savings. Grip-Pak rings are biodegradable and average $0.05 cents per unit. Craft-Pak carriers are recyclable and designed with 30% less plastic. Plus, you can save up to 25% on costs! Enjoy easy application with inline applicators and 24/7 support. It's easy to go green with these multipack handles. Visit go.robertspolypro.com/CBBPod to request free samples and start saving today!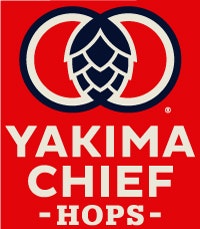 This episode is sponsored by Yakima Chief Hops, the 100% grower-owned hop supplier whose mission is to connect hop growers and world class brewers. It's more than a box of hops, it's supporting family farms. Yakima Chief Hops is proud to have an established Return-To-Grower program, which redistributes an average of 75% of their business earnings back to the family farms who grow the hops in your beer. Where you buy your ingredients matters and with Yakima Chief Hops, it's more than a box of hops. Learn more at yakimachief.com/return-growers