Subscribe to the Craft Beer & Brewing Podcast:
We recorded this episode of the podcast live from Odell Brewing on Sloan's Lake as part of our recent Brewery Workshop: New Brewery Accelerator event in Denver. The three panel guests—Jake Gardner, director of brewing operations at Westbound & Down; Marni Wahlquist, head brewer at Odell Sloan's Lake; and Sean Buchan, owner and head brewer at Cerebral—represent a compelling cross-section of IPA from Denver and the Rocky Mountain region. All three are Great American Beer Festival medal winners, and Westbound & Down is fresh off GABF 2023 gold in West Coast–Style IPA and silver in New Zealand IPA (not to mention a bronze for their Coloradan Mexican-style lager).
In this episode, these three panelists cover the gamut of IPA, from hazy to clear, as they discuss the ingredients, techniques, and general approaches that define their IPA brewing programs. Over the course of the discussion, they touch on:
the impact of hazy IPA on West Coast IPA
selecting hop lots to span different IPA styles
maximizing hop saturation with modern hop products
designing malt support in contemporary IPA
drying out West Coast IPA without sacrificing body
avoiding the trap of sweet-on-sweet in hazy IPA
choosing bittering hops for smoothness
maximizing hop quality without participating in hop selection
the reversion to the mean of drinkability in hop-forward styles
And more. While brewing cutting-edge IPA might not be the most profitable thing for a brewery to do, it speaks to why so many brewers and consumers are attracted to craft beer in general. As Gardner says, "Westbound & Down's history is not a good one to show how hop product can make you more money. They're just a way we light money on fire to have tons of fun. But that being said, there's a business strategy in that too. Our customer base is along for the ride."
This episode is brought to you by:

G&D Chillers
G&D Chillers. The brewing industry's premier choice for glycol chilling. They are proud of the cool partnerships they have built over the past 30 years. G&D Chillers has set the standard on quality, service, and reliability with 24/7 service and support. Want to maximize efficiency in your chiller? G&D's Micro-Channel Condensers are designed for less power draw. They have a lighter weight, and a more compact design using up to 70% less refrigerant means a lower GWP and lower operating costs. Reach out for a quote today at gdchillers.com or call to discuss your next project.

Sponsored by BSG, North America's exclusive distributor of Weyermann® Specialty Malts. For over 140 years Weyermann® Specialty Malts has been helping brewers around the world bring authentic German flavor to their brewhouses. From Caramel malts to the Barke® line and heirloom barley varieties, Weyermann's malts are sought after and celebrated for their performance and flavor. Bring a taste of Bavaria to your brewhouse and explore Weyermann's complete portfolio at BSGCraftBrewing.com/Weyermann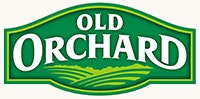 Is your brewery making its own ciders, seltzers, and other beverages beyond beer? If you need a central source for fruit flavor, Old Orchard has you covered. Old Orchard supplies flavored craft juice concentrate blends to beverage brands for the production of beer, cider, seltzer, wine, spirits, kombucha, and more. Flavor your lineup and streamline your sourcing by heading to oldorchard.com/brewer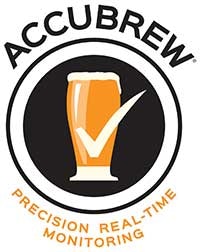 Take your brewing to the next level with AccuBrew's revolutionary fermentation monitoring system, now predicting Specific Gravity! With AccuBrew, you'll have precise control over the fermentation process and ensure consistent, high-quality results. Their cloud-based app and compact sensor work together to monitor specific gravity, fermentation activity, clarity, and temperature. AccuBrew is CIP-ready and designed to stay out of your way. Their set-it-and-forget-it solution streamlines systems and processes, confirms consistency, and helps detect problems before they ruin a batch. Join the AccuBrew community today and experience 24/7 peace of mind! Visit AccuBrew.io to learn more!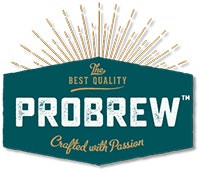 ProBrew is excited to announce that we are currently featuring short lead times, between 2-4 weeks, for our in-stock ProFill Rotary Can Fillers! These can fillers run at speeds between 100 – 600+ cans per minute while achieving precise and consistent filling volumes not achievable by most inline and mobile fillers. For more information, fill out our contact form on www.probrew.com or email [email protected] to learn exactly how we can take your operations to the next level. ProBrew, brew YOUR beer.


Oh you like wildly aromatic IPAs and tropical lagers? Good thing Omega designed Thiolized yeast for just that reason. Thiolized yeast are a new tool for brewers to bring intense guava and passionfruit aromas out of your malt and hops. And wait, there's more! Omega Yeast makes yeast-to-order with a consistent one week lead time ensuring peak freshness and reliability.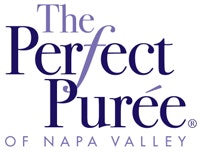 "Who doesn't love free samples? The Perfect Purée is offering a free sample box of their frozen fruit purees, concentrates and blends to professional brewers. Picked at the peak of ripeness, their fruit is pureed and frozen for optimal fresh flavor and color. Explore classics from Red Raspberry and Blood Orange to unique fruit juice blends such as Yuzu Luxe Sour. Choose from 40 plus flavors and build a free sample box at perfectpuree.com/beer. That's perfect P-U-R-E-E dot com forward-slash beer. Complimentary to professionals only."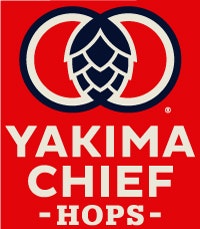 This episode is sponsored by Yakima Chief Hops. Yakima Chief Hops launched VarieTees Supply Co, their own brand of hop apparel inspired by hop varieties, art and community. Shop designs from various artists inspired by your favorite varieties including Citra, Simcoe, Sabro, and the Mosaic collection just dropped! With sustainability in mind, VarieTees strives to provide socially and environmentally conscious merchandise featuring artwork by a diverse group of illustrators. Shop VarieTees and use promo code CBB20 for 20% off at varietees.com