Subscribe to the Craft Beer & Brewing Podcast:
In this GABF Gold! episode, we dive deeply into saison.
First up is Jason zumBrunnen, cofounder of Denver's Ratio Beerworks, recent gold medal–winner for their King of Carrot Flowers. Notably, they also won silver in 2020 for their Citra-hopped saison Dear You—the beer upon which King of Carrot Flowers is based. He dives into their thinking and process on these beers, including:
building body despite fermenting with diastatic saison yeast
single-infusion mashing in saison
the particulars of using carrot juice, including processing, addition timing, and maintaining color and haze
the secret ingredient that promotes the idea of sweetness in a very dry beer
Next up is Jeremy Claeys, head brewer at Protagonist in Charlotte, North Carolina. They won gold for Kal-El, a more classically inspired saison, continuing an impressive streak of winning gold with different saisons—including gold in 2021 for Air is Beautiful, and again in 2022 for their dry-hopped Bizarro. In this episode, Claeys discusses:
their philosophy of brewing classic styles with small twists that make traditional beers their own
building character through grain
simplified step-mashing
the benefits of high-temperature fermentation
blending saison yeasts
bottle-conditioning
lagering both bottled and kegged saison for a cleaner, smoother beer
And more.
This episode is brought to you by:

G&D Chillers
For years G&D Chillers has chilled the beers you love, partnering with 3,000+ breweries across the country. They are proud of the cool partnerships they've built – offering 24/7 service and support. G&D builds with non-proprietary parts, expert craftsmanship and constant innovation! G&D's in-house Engineering crew have been piping breweries, wineries, and distilleries for over 30 years. They offer FREE piping design and consultation with the sale of every chiller they build. Reach out for a quote today at gdchillers.com or call to discuss your next project.

Sponsored by BSG, distributors of Gambrinus Malting, Canada's original small-batch, artisanal malthouse. Located in Armstrong, BC, Gambrinus Malting️ combines European-influenced malting practices with the finest barley, wheat, and rye to produce some of the finest Canadian malts available. Visit BSGCraftBrewing.com/Gambrinus to explore their full line of traditionally crafted malts and infuse your next brew with the character of the Okanagan Valley and Monashee Range.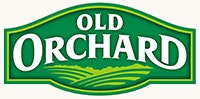 Scheduling freight carriers should be the last thing on a brewer's mind, so why not trust the experts to handle freight for your ingredients? Old Orchard has partnered with a leading logistics firm in the craft beverage industry to transport your flavored craft concentrate blends. When you order two pails or more from Old Orchard, you qualify for freight quotes. To get started, head over to oldorchard.com/brewer.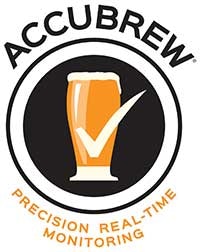 AccuBrew now monitors specific gravity to ensure consistent results and detect problems before they ruin a batch. The AccuBrew system is designed to give you unprecedented insight into the fermentation process. Monitor gravity, fermentation activity, clarity, and temperature, schedule reminders, and receive alerts anywhere, anytime. AccuBrew's CIP-ready device is designed to stay out of your way. They know your time and space is precious, and they take up as little of both as possible. No more samples, no cleaning, and no calibration. Set it and forget it! To learn more about AccuBrew head over to AccuBrew.io.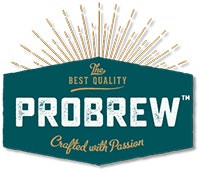 ProBrew is excited to announce that we are currently featuring short lead times, between 2-4 weeks, for our in-stock ProFill Rotary Can Fillers! These can fillers run at speeds between 100 – 600+ cans per minute while achieving precise and consistent filling volumes not achievable by most inline and mobile fillers. For more information, fill out our contact form on www.probrew.com or email [email protected] to learn exactly how we can take your operations to the next level. ProBrew, brew YOUR beer.


Oh you like wildly aromatic IPAs and tropical lagers? Good thing Omega designed Thiolized yeast for just that reason. Thiolized yeast are a new tool for brewers to bring intense guava and passionfruit aromas out of your malt and hops. And wait, there's more! Omega Yeast makes yeast-to-order with a consistent one week lead time ensuring peak freshness and reliability.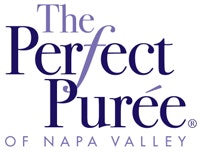 "Who doesn't love free samples? The Perfect Purée is offering a free sample box of their frozen fruit purees, concentrates and blends to professional brewers. Picked at the peak of ripeness, their fruit is pureed and frozen for optimal fresh flavor and color. Explore classics from Red Raspberry and Blood Orange to unique fruit juice blends such as Yuzu Luxe Sour. Choose from 40 plus flavors and build a free sample box at perfectpuree.com/beer. That's perfect P-U-R-E-E dot com forward-slash beer. Complimentary to professionals only."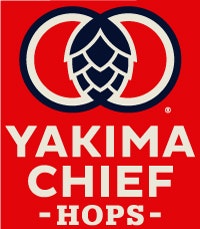 This episode is brought to you by Yakima Chief Hops. The 7th Annual Pink Boots Blend is now available for pre-order! $3 of every pound of the Pink Boots Blend purchased will be donated to the Pink Boots Society, a nonprofit organization that support women and non-binary individuals in the fermented and alcoholic industry through education. Place your orders from Yakima Chief Hops and secure your volume of this limited blend for your Pink Boots Collaboration Brew Day on March 8th, International Women's Day. Learn more at www.yakimachief.com/pink-boots-blend