Subscribe to the Craft Beer & Brewing Podcast:
In this GABF Gold! edition of the podcast—the last of a few that have focused on gold medal–winners at the 2023 Great American Beer Festival—Jamie interviews Rob Malad, director of brewing operations at Metazoa in Indianapolis. Metazoa recently won gold for William Walrus, a Scottish-style ale and a product of necessity, made with brewing techniques designed to to overcome ingredient challenges while also staying true to the spirit of the style.
In this episode, Malad touches on:
brewing beers meant to be consumed more than once
using double decoction to build malt character in lieu of a broad range of speciality malt
building a Scottish ale recipe with pale malt, Munich malt, and small amounts of low-Lovibond speciality malts, but no British malts
using the English ale yeast typically used in their hazy IPA
brewing with minimal hops but balancing with carbonation
their medal-winning approach to saison
the mouthfeel impression of high Saaz loads
elements that set beers apart in competition
And more.
This episode is brought to you by:

G&D Chillers
For years G&D Chillers has chilled the beers you love, partnering with 3,000+ breweries across the country. They are proud of the cool partnerships they've built over the past 30 years. They know brewing doesn't stop at 5 o'clock and nor do they. G&D uses quality components, expert craftsmanship and constant innovation. With 24/7 service and support your brewery will never stop. Remote monitor your chiller for simple and fast access to all the information you need – providing you with the peace of mind your operation is running smoothly. Reach out for a quote today at gdchillers.com or call to discuss your next project.

This episode is brought to you by our friends at BSG. Who invite you to experience one of the newest hops from their Hop Solutions line, HS Grove™. Developed for hop-forward beer styles, HS Grove boasts incredible biotransformation qualities. Giving you the power to transform your next IPA into stone fruit powerhouse. Choose HS Grove™ for West Coast IPA, New England IPA, Double IPA, American pale ale, or any beer style where delicious fresh fruit aromatics are desired. Visit BSGCraftbrewing.com to learn more.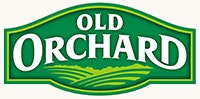 If you hear Old Orchard mentioned in the brewing community, don't be surprised: the flavored craft juice concentrate blends from Old Orchard have shipped to over 46 states. Their new brewing customers often mention discovering Old Orchard through the word-of-mouth recommendation of another brewer. To join the core of Old Orchard's brewing community, learn more at oldorchard.com/brewer.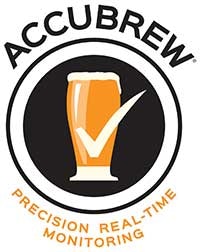 Take your brewing to the next level with AccuBrew's revolutionary fermentation monitoring system, now predicting Specific Gravity! With AccuBrew, you'll have precise control over the fermentation process and ensure consistent, high-quality results. Their cloud-based app and compact sensor work together to monitor specific gravity, fermentation activity, clarity, and temperature. AccuBrew is CIP-ready and designed to stay out of your way. Their set-it-and-forget-it solution streamlines systems and processes, confirms consistency, and helps detect problems before they ruin a batch. Join the AccuBrew community today and experience 24/7 peace of mind! Visit AccuBrew.io to learn more!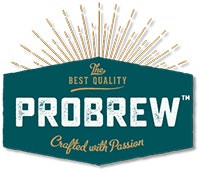 ProBrew is excited to announce that we are currently featuring short lead times, between 2-4 weeks, for our in-stock ProFill Rotary Can Fillers! These can fillers run at speeds between 100 – 600+ cans per minute while achieving precise and consistent filling volumes not achievable by most inline and mobile fillers. For more information, fill out our contact form on www.probrew.com or email [email protected] to learn exactly how we can take your operations to the next level. ProBrew, brew YOUR beer.


We all have busy lives these days and can't afford to waste a day stuck on the couch because of a few drinks the night before. ZBiotics is the answer we've all been looking for. ZBiotics is the world's first genetically engineered probiotic invented by PhD scientists to tackle rough mornings after drinking. Give ZBiotics a try for yourself. Go to zbiotics.com/BEERANDBREWING to get 15% off your first order when you use BEERANDBREWING at checkout. ZBiotics is backed with 100% money back guarantee so if you're unsatisfied for any reason, they'll refund your money, no questions asked.


Oh you like wildly aromatic IPAs and tropical lagers? Good thing Omega designed Thiolized yeast for just that reason. Thiolized yeast are a new tool for brewers to bring intense guava and passionfruit aromas out of your malt and hops. And wait, there's more! Omega Yeast makes yeast-to-order with a consistent one week lead time ensuring peak freshness and reliability.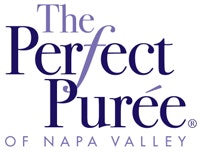 "Who doesn't love free samples? The Perfect Purée is offering a free sample box of their frozen fruit purees, concentrates and blends to professional brewers. Picked at the peak of ripeness, their fruit is pureed and frozen for optimal fresh flavor and color. Explore classics from Red Raspberry and Blood Orange to unique fruit juice blends such as Yuzu Luxe Sour. Choose from 40 plus flavors and build a free sample box at perfectpuree.com/beer. That's perfect P-U-R-E-E dot com forward-slash beer. Complimentary to professionals only."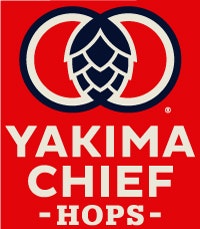 This episode is brought to you by Yakima Chief Hops. The 7th Annual Pink Boots Blend is now available for pre-order! $3 of every pound of the Pink Boots Blend purchased will be donated to the Pink Boots Society, a nonprofit organization that support women and non-binary individuals in the fermented and alcoholic industry through education. Place your orders from Yakima Chief Hops and secure your volume of this limited blend for your Pink Boots Collaboration Brew Day on March 8th, International Women's Day. Learn more at www.yakimachief.com/pink-boots-blend