Subscribe to the Craft Beer & Brewing Podcast:
In Geneva, Illinois, Art History Brewing doesn't want to be everything to everyone, but they're committed to brewing traditional styles well, while also making them relevant to today's drinkers. That message has resonated in the broader Chicago beer world, winning them fans among some of the most influential bars and retailers in the city. For head brewer Greg Browne, it's the logical outcome of a career spent brewing these beers in smaller ways at other breweries. And for co-owner Tom Rau, it's a way to focus on beers about which they're personally passionate, meanwhile offering something different and beer-focused to the broad community of Chicago drinkers.
In this episode, they discuss:
innovation through focusing on traditional styles
achieving the flavor results of decoction through other brewing means
building color in Czech-style pale lager
using the Hochkurz mash and an oversized lauter tun
ingredient selection for Northern German-style pils and Czech-style dark lager
designing and brewing smoked lagers
choosing yeasts for specific, regionally-inspired English-style ales
And more.
This episode is brought to you by:

G&D Chillers
G&D Chillers. The brewing industry's premier choice for glycol chilling. They are proud of the cool partnerships they have built over the past 30 years. G&D Chillers has set the standard on quality, service, and reliability with 24/7 service and support. Want to maximize efficiency in your chiller? G&D's Micro-Channel Condensers are designed for less power draw. They have a lighter weight, and a more compact design using up to 70% less refrigerant means a lower GWP and lower operating costs. Reach out for a quote today at gdchillers.com or call to discuss your next project.

Sponsored by BSG and their partners HVG, who bring you the very best in German hops. Including Amira, the latest from their hop Breeding Program. With its classic hoppy, slightly herbal, and zesty lemon aromas it's the ideal hop for those looking to capture the traditional flavor of a classic German lager. Visit BSGCraftbrewing.com to learn more.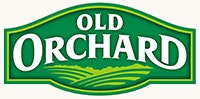 Is your brewery making its own ciders, seltzers, and other beverages beyond beer? If you need a central source for fruit flavor, Old Orchard has you covered. Old Orchard supplies flavored craft juice concentrate blends to beverage brands for the production of beer, cider, seltzer, wine, spirits, kombucha, and more. Flavor your lineup and streamline your sourcing by heading to oldorchard.com/brewer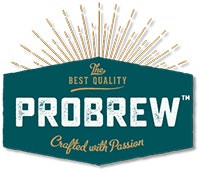 ProBrew is excited to announce that we are currently featuring short lead times, between 2-4 weeks, for our in-stock ProFill Rotary Can Fillers! These can fillers run at speeds between 100 – 600+ cans per minute while achieving precise and consistent filling volumes not achievable by most inline and mobile fillers. For more information, fill out our contact form on www.probrew.com or email [email protected] to learn exactly how we can take your operations to the next level. ProBrew, brew YOUR beer.


Oh you like wildly aromatic IPAs and tropical lagers? Good thing Omega designed Thiolized yeast for just that reason. Thiolized yeast are a new tool for brewers to bring intense guava and passionfruit aromas out of your malt and hops. And wait, there's more! Omega Yeast makes yeast-to-order with a consistent one week lead time ensuring peak freshness and reliability.


We all have busy lives these days and can't afford to waste a day stuck on the couch because of a few drinks the night before. ZBiotics is the answer we've all been looking for. ZBiotics is the world's first genetically engineered probiotic invented by PhD scientists to tackle rough mornings after drinking. Give ZBiotics a try for yourself. Go to zbiotics.com/BEERANDBREWING to get 15% off your first order when you use BEERANDBREWING at checkout. ZBiotics is backed with 100% money back guarantee so if you're unsatisfied for any reason, they'll refund your money, no questions asked.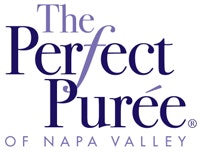 "Who doesn't love free samples? The Perfect Purée is offering a free sample box of their frozen fruit purees, concentrates and blends to professional brewers. Picked at the peak of ripeness, their fruit is pureed and frozen for optimal fresh flavor and color. Explore classics from Red Raspberry and Blood Orange to unique fruit juice blends such as Yuzu Luxe Sour. Choose from 40 plus flavors and build a free sample box at perfectpuree.com/beer. That's perfect P-U-R-E-E dot com forward-slash beer. Complimentary to professionals only."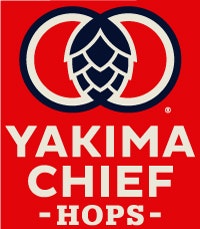 This episode is brought to you by Yakima Chief Hops. The 7th Annual Pink Boots Blend is now available for pre-order! $3 of every pound of the Pink Boots Blend purchased will be donated to the Pink Boots Society, a nonprofit organization that support women and non-binary individuals in the fermented and alcoholic industry through education. Place your orders from Yakima Chief Hops and secure your volume of this limited blend for your Pink Boots Collaboration Brew Day on March 8th, International Women's Day. Learn more at www.yakimachief.com/pink-boots-blend