Subscribe to the Craft Beer & Brewing Podcast:
Fonta Flora Brewery's Todd Boera is known for creative yet grounded mixed culture botanical beers, and their new production brewery out on a farm 30 minutes from Morganton, North Carolina puts an even finer point on the connection between the brewery and the agriculture that supports it. In this conversation, he opens up about the way they think about and brew with offbeat ingredients, how they apply an ingredient focus to more conventional beers like IPAs, the challenge of opening a production brewery in a dry county (that is no longer dry), how the pace of change in the brewing world has forced them to throw out business plans and quickly adapt, and more. Y'all listen in.
This episode is brought to you by: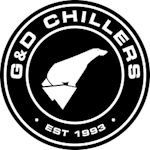 G&D Chillers: As the brewing industry's premier choice for glycol chilling, G&D Chillers has set the standard on quality, service, and dedication to their customer's craft. For 25 years G&D has led the way on innovative solutions that match their brewing customers immediate and future needs. With a wide selection of custom built chillers; G&D offers the Nano chiller, the perfect solution for Nano breweries all the way up to their larger capacity units like the Vertical Air Chiller, built for higher volume operations. Contact G&D Chillers today for your chiller sizing needs at 800.555.0973. Reach out online at Gdchillers.com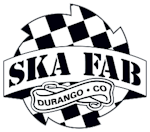 Ska Fabricating: Ska Fabricating is the craft industry's leading choice for packaging line automation. Specializing in depalletizing, repalletizing, conveyance, rinsing, drying, fill detection and date coding, Ska Fab has over 600 installations in breweries, wineries, and distilleries worldwide. With a reliable team of engineers dedicated to fast, reliable customer service, you can count on us to provide systems custom tailored for your specific needs. Contact Ska Fab today at (970) 403-8562 or reach out online at skafabricating.com.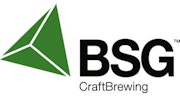 BSG: Great beers are made from select ingredients. With BSG, you'll bring the world to your brewhouse with an unparalleled and diverse selection of ingredients, from across the globe to just down the road. Our dedicated customer service team and industry experience provides you with the assistance you need in every step of the way. Let BSG be your supplier of choice for products essential to making great artisanal beverages, so you can stay focused on your craft. For more information, visit us as bsgcraftbrewing.com, or contact us at 1.800.374.2739.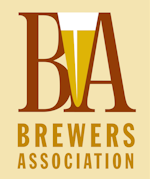 Craft Brewers Conference & BrewExpo America: This episode is brought to you by the Craft Brewers Conference & BrewExpo America, America's largest craft brewing industry gathering. Join your peers in Denver, April 8th through 11th. Details at CraftBrewersConference.com