SPONSORED CONTENT
Sierra Nevada Celebration—the Fresh Hop IPA that's been devoted to the magic of hop harvest since 1981—has arrived.
These days, brewers exalt the once-a-year harvest across their social media, while craft lovers prize the resulting beers. Yet when Sierra Nevada founder Ken Grossman launched his brewery, the harvest lacked fanfare—in large part because hardly anyone was there.
"We were one of just a handful of people going to Yakima during that time," Grossman says. "Most of them were big brewery representatives. So, we were novel as craft brewers coming to see the dealers."
Reflecting on the '81 harvest, ahead of Celebration's first batch, Ken's memory is crystal clear: "I was up there in September and specifically chose a bale of Cascades that was from a baby field," he says. "They were smaller cones, but they were packed full of lupulin. And I remember thinking, 'This will be great to dry-hop with.' So it got destined to go into Celebration."
And while Centennial hops also headline Celebration, they weren't in the original recipe.
"Centennial was a numbered variety when we first started using it," Grossman says, flipping through his old brew logs to see how Celebration officially started. "The very first batch was all Cascade, with Northern Brewer bittering hops—that was November 2. And then I played around with some Fuggles, it looks like."
But a few years later, brewing with the experimental CFJ90—the hop that would become Centennial—Grossman locked in Celebration as we know it today.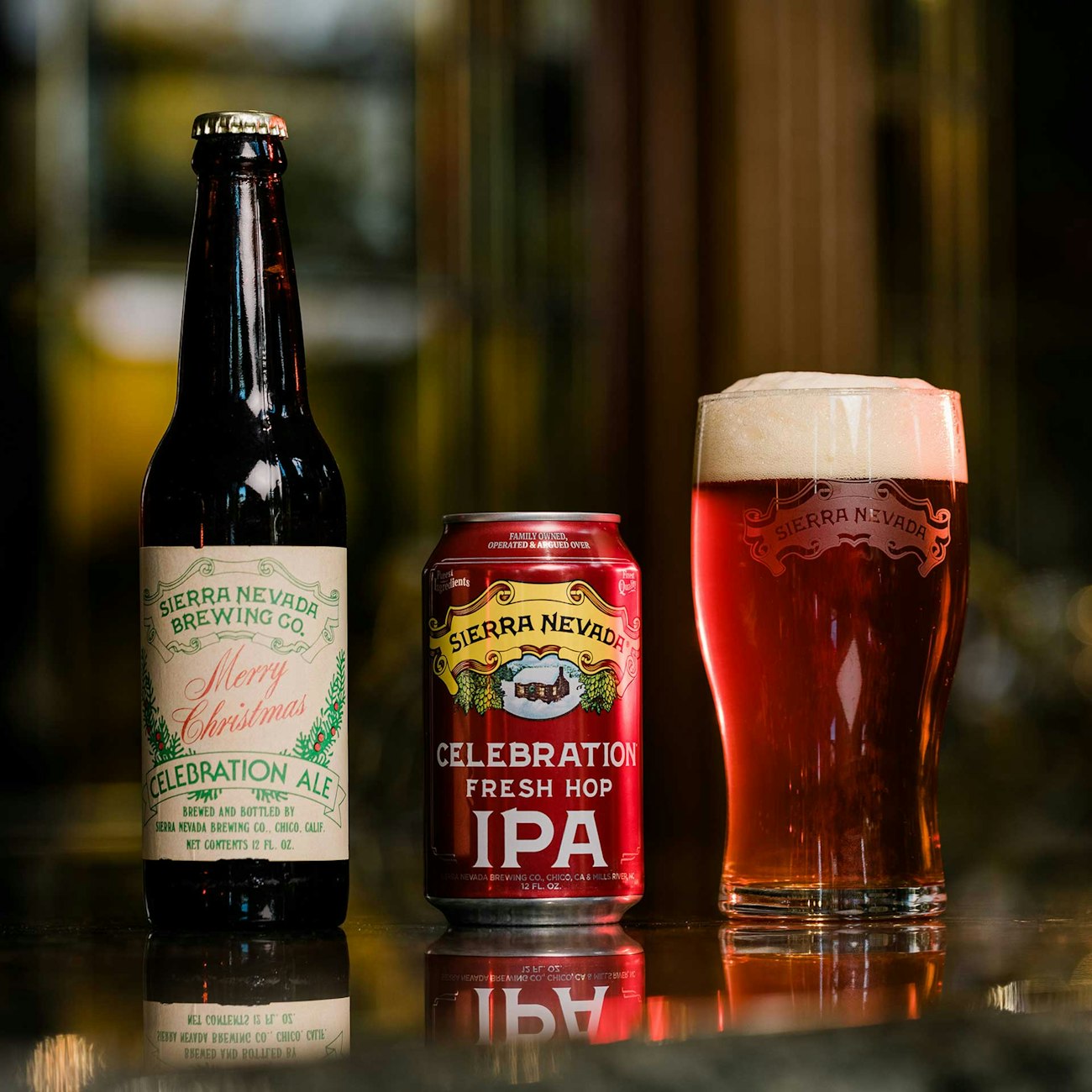 Decades later, Grossman still makes the hop harvest trip each year, though the experience has evolved. For one thing, Sierra Nevada has grown.
"Back then we were brewing, you know, 2,000 barrels total," he says, "and if we were using a pound [of hops] per barrel, maybe we were buying 10 bales for the entire year."
Now, for just one release of Celebration IPA, the team hand-selects enough Cascade and Centennial to load 140 bales onto a truck.
There are other things you take home from those journeys. You don't make dozens of visits to the Pacific Northwest at harvest time without sparking friendships.
"Even my first year, I went and visited Roy Farms," Grossman says. "His name was Lester, and then I worked with Leslie, and now there's Mike Roy. So I've known three generations of Roy Farms."
Back in the '80s, Grossman viewed harvest as part business and part adventure. "With a few supplier buddies, we would go hiking up in the mountains, and we'd take road trips," he says. "Then actually they came down to Chico. We did the same thing down here."
It's a tighter agenda during hop harvest these days, but he still enjoys the various reunions. "I've got long relationships with a lot of the folks—growers, people who work in the warehouses, and in hop processing," he says. "So there's old familiar faces I like to go see as well as picking hops in the field."
And pick they did—for the 41st time—the best hops possible for Celebration. Sierra Nevada's team rushed them home and brewed with them immediately to capture citrus, pine, and floral flavors at their most intense, all balanced by malty sweetness.
Just make every Celebration count—it's here and gone, just like the holidays. Use Sierra Nevada's Beer Finder to stock up on fresh hops.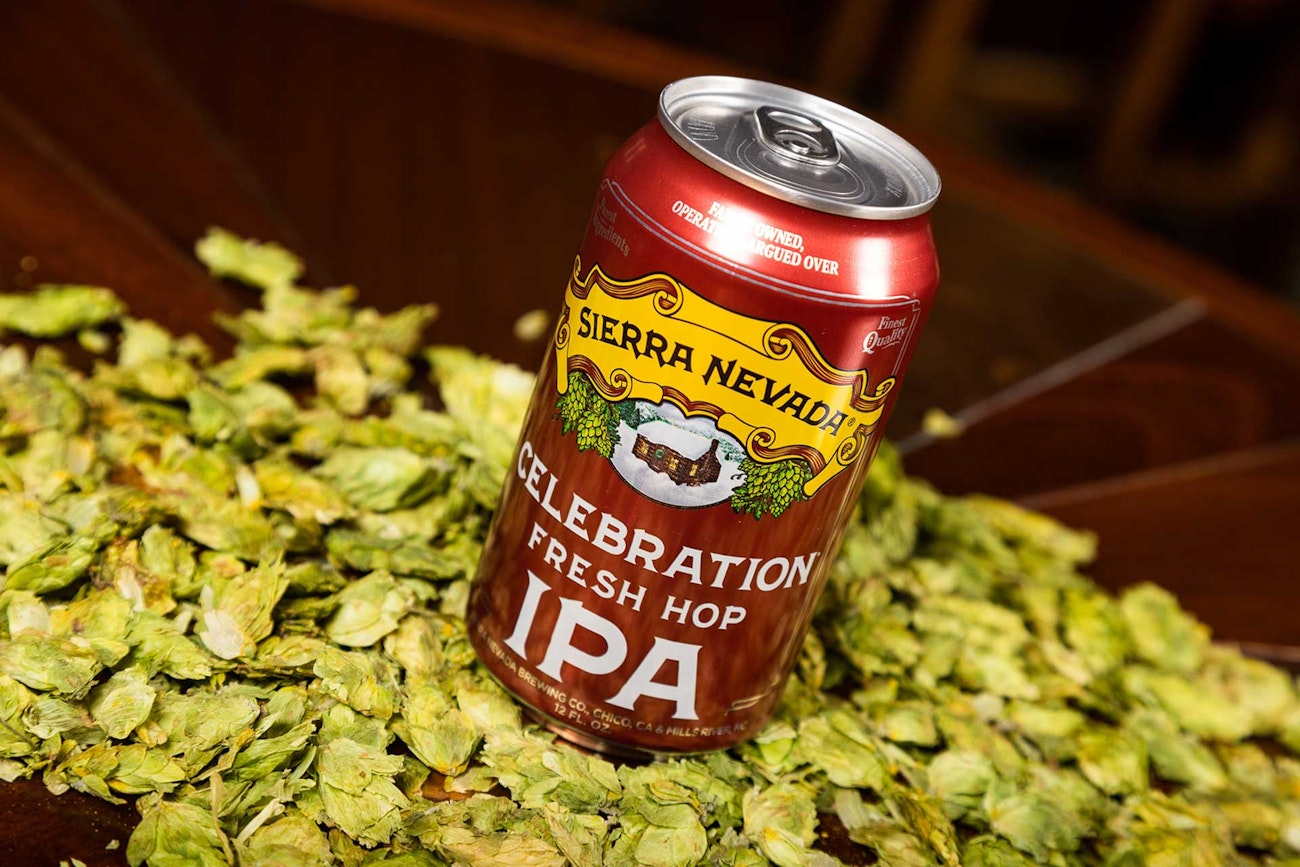 SPONSORED CONTENT