Session Craft Bar
Reykjavík, Iceland
A bright room in which to enjoy never-ending sunlight and great beer.
What it is: Owned by a group of friendly, knowledgeable craft-beer fans who curate the menu, Session Craft Bar offers sixteen rotating taps. Beers from many of Iceland's dozens of breweries and other Nordic breweries feature prominently on the menu, as do collaboration beers, which are very popular in Iceland. A deeper bottle list includes beers from afar, but only if they are world-class.
Why it's great: Beer was illegal in Iceland until 1989. In the 30 years since, Iceland has embraced craft beer in a huge way, and Session is the best place in this country of 338,000 people to enjoy it. Session's second-floor location in the heart of Reykjavik features modern décor and large windows. In summer, these windows allow you to drink until 1:00 a.m. in the nonstop sun. And daily happy "hour" from noon until 7:00 p.m. is appreciated in one of the world's most expensive countries. —Don Tse
Details
Hours: Noon–midnight, Monday–Thursday; Noon–1 a.m., Friday–Sunday
Address: 14 Bankastræti RVK, Reykjavík, Iceland
Web: sessionrvk.is/
The Thirsty Topher
Orlando, Florida
Low-key, low-lit, craft-forward beer bar strictly for the locals.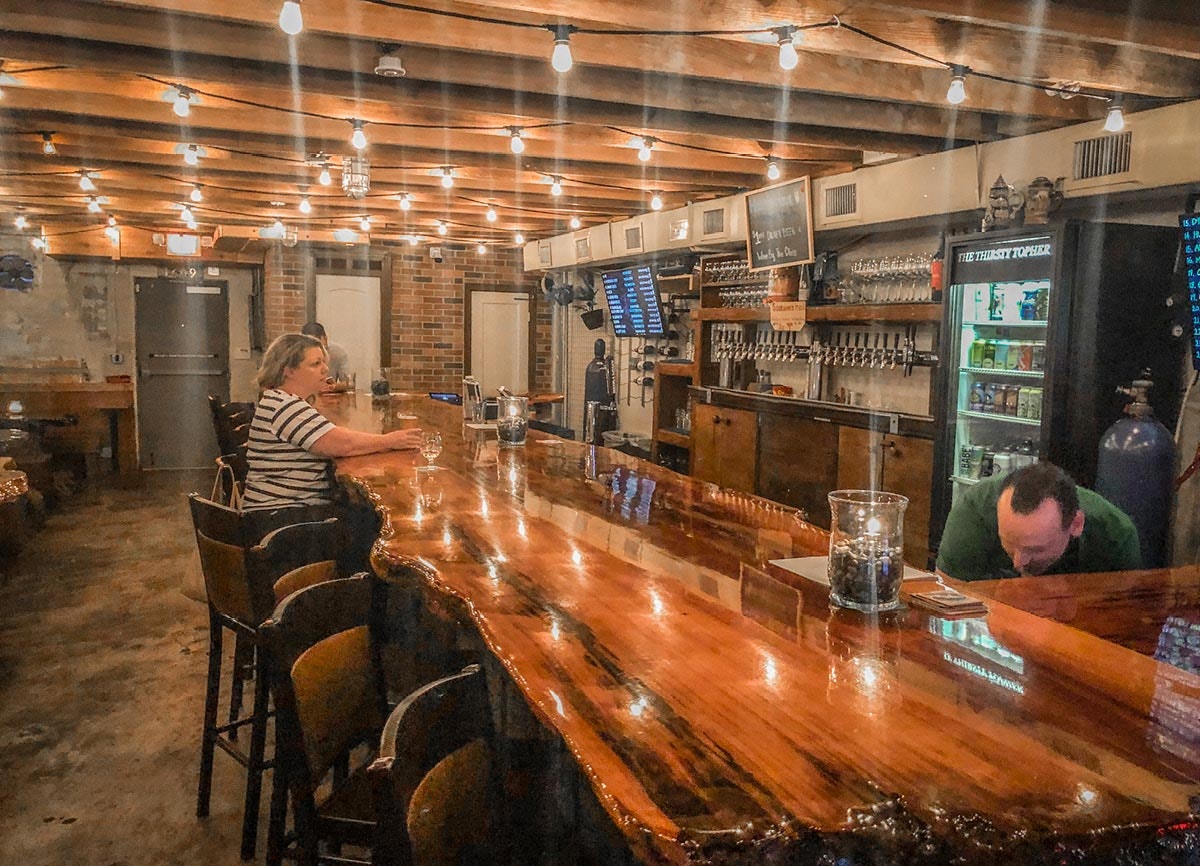 What it is: An under-the-radar spot for locals and service-industry professionals to unwind beyond the pressure of always-on entertainment. No TVs, no WiFi, no kitchen, no distractions—just a gorgeous hand-built wooden bar, a few tables surrounded by benches, a tiny back patio, and a well-curated tap list with a strong local and regional focus on quality craft breweries. Want Schramm's mead by the glass? They serve that, too.
Why it's great: So many central Florida hospitality experiences are built around "more"—more TVs, more taps and bottles, more people, more hype. The Thirsty Topher is, instead, a minimalist experience focused on the "less." Less distration, less clutter, less crowd. They don't have the most beers, but they carry a thoughtfully curated selection of really fantastic breweries. Those looking for a break from the manic energy of Touristville will find it a quiet beer (and wine) oasis in a city full of noise. —Jamie Bogner
Details
Hours: 4 p.m.–2 a.m., Monday–Friday; 2 p.m.–2 a.m., Saturday, 2 p.m.–12 a.m. Sunday
Address: 601 Virginia Dr., Orlando, Florida
Web: thethirstytopher.com
Pop's Kitchen and Taproom
Easton, Pennsylvania
A well curated tap list sits among the tchotchkes and beef jerky.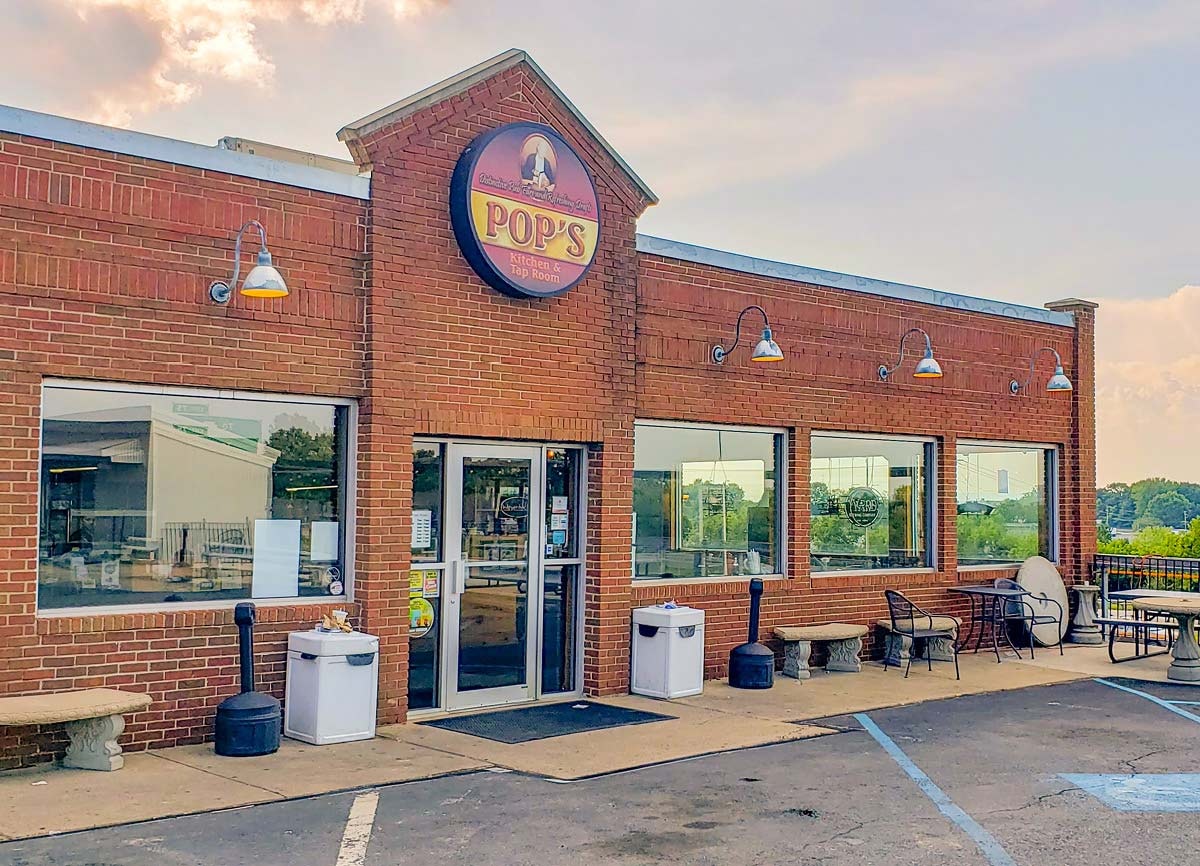 What it is: Perched on a hill above Interstate 78 just over the Pennsylvania line from New Jersey is a gas-station convenience store like no other. More than just the typical roadside snacks and drinks, Pop's boasts a full kitchen that serves breakfast, lunch, dinner, and to boot, has twelve taps of craft beer, full coolers of to-go bottles and cans, as well as all the other items you need for an excellent road trip.
Why it's great: Unless you're experiencing car trouble, there's often not a reason to have an extended stay at a highway-side gas station. Pop's makes an excellent burger that is cooked to order, meaning you can take a few minutes to stretch out those road-weary muscles, take a mental break from the highway, have a pint, and then settle into a proper meal. It's a diner and craft-beer bar in the most unusual of places. More than a pitstop, it should be a destination. —John Holl
Details
Hours: 5 a.m.–10 p.m., Monday–Wednesday; 5 a.m.–11 p.m., Thursday & Friday; 6 a.m.–11 p.m., Saturday; 7 a.m.–10 p.m., Sunday
Address: 480 Industrial Dr., Easton, Pennsylvania
Web: popskitchen.biz