Subscribe to the Craft Beer & Brewing Podcast:
For Matt Riggs, the drive to open a brewery on their family farm in central Illinois was driven by two passions—a desire to sustain the farm into future generations by adding value to their crops beyond typical commodity pricing, and a love of the German brewing tradition fostered by years spent there studying brewing (and brewing professionally). As farmers, the Riggs family has a special love for the agricultural side of brewing, and now grows 60 acres of barley, wheat, and corn that they malt nearby and use in their various beers.
In this episode, Riggs discusses:
the ins and outs of six-row barley, and how he uses it in their American Lager
the origins of their low-oil corn variety, and the gelatinization process necessary when brewing with unprocessed corn
yields and varieties for their various brewing crops
how they efficiently accommodate out-of-spec grains in the brewing process
the cost, challenge, and philosophical background of vertical integration
brewhouse strategies for achieving classic characteristics like head retention in American lager
supplementing with two-row barley when seasonal variations require it
And much more.
From field to fermentor, Riggs Beer has focused on a tight integration between agronomics, farming, beer design, and brewing technique. In this detailed conversation, Matt Riggs explores the various ways each impacts each other.
This episode is brought to you by: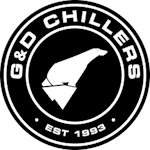 G&D Chillers: As the brewing industry's premier choice for glycol chilling, G&D Chillers has set the standard on quality, service, and dedication to their customer's craft. For 25 years G&D has led the way on innovative solutions that match their brewing customers immediate and future needs. With a wide selection of custom built chillers; G&D offers the Nano chiller, the perfect solution for Nano breweries all the way up to their larger capacity units like the Vertical Air Chiller, built for higher volume operations. Contact G&D Chillers today for your chiller sizing needs at 800.555.0973. Reach out online at Gdchillers.com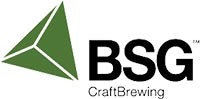 Brewers seeking amplifying malt and distillers hunting down delicious base options welcome Gambrinus Rye Malt as their malt choice. This Rye Malt gives spicy, grainy, and bready notes with suggestions of vanilla and sweet dough. It strengthens mouthfeel, viscosity, and head retention combined with flaked oats or wheat for IPAs, and is a solid base for a wide range of distilled spirits. Learn more about Gambrinus Rye Malt at bsgcraftbrewing.com, or contact them at 1.800.374.2739.


This episode is brought to you by Mountain Rose Herbs, purveyors of the highest quality, organic herbs, spices, and teas. Whether you want to add depth to your next golden tripel with classic notes of cinnamon, pepper and clove, or artfully layer exotic, zesty grains of paradise into a perfect ale, adding botanicals to your brewing is an easy way to customize a delicious flavor profile. Mountain Rose Herbs has been providing organic herbs and spices to chefs, herbalists, and dedicated brewers for more than three decades. Learn more at mountainroseherbs.com and get 10% off of your first order with the code "craftbeer10".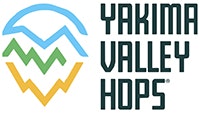 Yakima Valley Hops is your hop source whether you are brewing 5 gallons or 5 barrels. Get all the hops you want, when you want them. We source the highest quality hops from the Yakima Valley and premium growing regions around the world so that you have access to the largest hop portfolio possible - even the hard to find varieties like Citra®, Nelson Sauvin, and Galaxy®. Homebrewers: YakimaValleyHops.com // Wholesale: SpotHops.com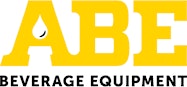 ABE Beverage Equipment provides complete brewing and packaging solutions worldwide. Whether you are just starting out or are looking to expand, ABE offers brewhouses, tanks, canning lines and more for small to medium sized brewers. ABE has equipped over one thousand breweries worldwide and has the best customer service in the industry. Call ABE Beverage Equipment at 402-475-BEER or visit ABEequipment.com to learn more. That's ABEequipment.com for complete brewing and packaging solutions.