Subscribe to the Craft Beer & Brewing Podcast:
"I've become a traditionalist. I'm more interested in going backwards," says Mike Karnowski, founder of Zebulon Artisan Ales. "As I see what craft beer is turning into, I'm turning around and running back to the 1800s."
Karnowski loves exploring the rich history of brewing, working together with brewing historian Ron Pattinson to re-create recipes from the forgotten brew logs of the past three centuries. At a time when "innovation" tends to mean jumping on the latest trend, Zebulon instead looks backward, creating engaging beers that tell stories and shine light on periods in brewing history. It's an unusual approach to "innovation," but it's one that has found a growing audience, as a subset of beer fans pivot from the pop hits of today and seek connection to brewing's past.
To realize that creative vision, Karnowski has kept Zebulon purposefully small—a seven-barrel brewhouse produces limited runs of each beer, and the brewery employs just Mike and his wife Gabe. Together, they do it all, from brewing to packaging to compliance to taxes, and even manning the bar for the limited taproom hours every week. They may be focused, but they're not crazy; they understand that the key to being free to explore these pathways in brewing is to keep the overhead low.
In this episode, Karnowski talks about his experience brewing a number of historical beers, from imperial-strength 19th century "mild" that bears little resemblance to its current definition, to 1750s beers with smoked malt, an extremely low-ABV WWI-era beer that resembles beer-flavored seltzer, and post-war IPA that would be unrecognizable to IPA drinkers today.
Along the way, he discusses producing diastatic brown malt, how to create invert sugars necessary to brew historic English styles, using black malt without the associated off flavors, and more.
This episode is brought to you by: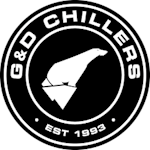 G&D Chillers: As the brewing industry's premier choice for glycol chilling, G&D Chillers has set the standard on quality, service, and dedication to their customer's craft. For 25 years G&D has led the way on innovative solutions that match their brewing customers immediate and future needs. With a wide selection of custom built chillers; G&D offers the Nano chiller, the perfect solution for Nano breweries all the way up to their larger capacity units like the Vertical Air Chiller, built for higher volume operations. Contact G&D Chillers today for your chiller sizing needs at 800.555.0973. Reach out online at Gdchillers.com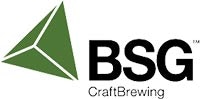 This episode is brought to you by Rahr North Star Pils. A new base malt to set your compass by. Rahr North Star Pils is crafted for brewers looking for a domestic pilsner malt with low color and low modification. North Star Pils carries overtones of honey and sweet bread, supported by flavors and aromas of hay and nutty character. Suitable for any beer style, but particularly craft brewed versions of classic lagers. Let Rahr North Star Pils guide your craft by visiting BSGCraftbrewing.com, or contact BSG at 1.800.374.2739.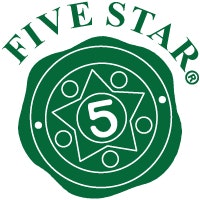 Five Star Chemicals & Supply Inc. is your leading provider of cleaning, sanitizing and adjunct chemicals for breweries, throughout North America and internationally. All products have been formulated with safety, equipment material, and quality in mind. Interested in trying our products? Contact [email protected] to inquire about a free Craft Brew Sample Pack and only pay the shipping. Cheers to Beer!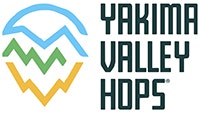 Yakima Valley Hops is your hop source whether you are brewing 5 gallons or 5 barrels. Get all the hops you want, when you want them. We source the highest quality hops from the Yakima Valley and premium growing regions around the world so that you have access to the largest hop portfolio possible - even the hard to find varieties like Citra®, Nelson Sauvin, and Galaxy®. Homebrewers: YakimaValleyHops.com // Wholesale: SpotHops.com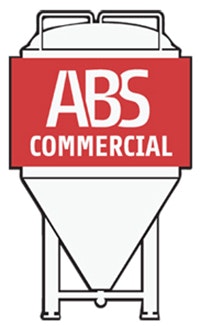 ABS Commercial is excited to be a part of today's Podcast! ABS is a full brewery outfitter offering brewhouses, tanks, keg washers and small parts. ABS wanted to do something fun for the craft beer industry, so they are giving away an ABS Keg Viking Keg Washer LIVE on December 5th, which happens to be national repeal day. To enter, go to www.abs-commercial.com, click on "Keg Viking" page and fill out the contest form for your chance to win!