Subscribe to the Craft Beer & Brewing Podcast:
"Innovation" is a beer-world buzzword, as more and more drinkers seek out new breweries, beers, experiences, and flavors. But for Southern California brewing stalwart Jeff Bagby of Bagby Beer, that constant focus on the new is more dangerous than his traditional approach.
"I'm more scared of… making beers that are flash-in-the-pan styles," Bagby says. "These things can leave just as fast as they came, and if you don't have something to fall back on—you can't make a core beer, you can't make something that someone wants to come into your place and have three glasses of—what are you going to do? There are only so many flashy new toys that you're going to be able to come up with."
Bagby's long and award-filled journey took him from Stone to Pizza Port to Oggi's before he launched his own brewery. After two decades of brewing professionally he took the plunge, launching his eponymous brewpub in 2014 in Oceanside. In this episode, Bagby recounts lessons learned during that storied career—engaging in the brewing feedback loop, the importance of experience on brewing expression, learning the ins and outs of the brewhouse, evaluating inspirational beers, and more. Along the way, he discusses everything from brewing Czech-style dark lager, to pilsner, to the beers he's most well-known for—West coast IPAs.
This episode is brought to you by: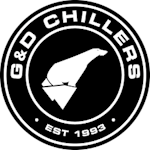 G&D Chillers: As the brewing industry's premier choice for glycol chilling, G&D Chillers has set the standard on quality, service, and dedication to their customer's craft. For 25 years G&D has led the way on innovative solutions that match their brewing customers immediate and future needs. With a wide selection of custom built chillers; G&D offers the Nano chiller, the perfect solution for Nano breweries all the way up to their larger capacity units like the Vertical Air Chiller, built for higher volume operations. Contact G&D Chillers today for your chiller sizing needs at 800.555.0973. Reach out online at Gdchillers.com

Old Orchard supplies craft juice blends from the heart of Beer City USA. As the industry blending experts, they supply major national brands and growing breweries alike. They've been the best-kept juicy secret in craft beverage for years, but now the secret's out. Breweries across the board are experiencing a seamless transition to Old Orchard as their new juice supplier. So hop aboard the Old Orchard fruit train; their sample kit starter pack is waiting for you at www.oldorchard.com/brewer.

The founders launched Ss Brewtech with a very clear goal to advance brewing equipment design, performance, and quality to the very highest standards in the industry. With a team that draws upon strong functional backgrounds in brewing science, mechanical engineering, industrial design, supply chain, and manufacturing, Ss Brewtech has the people and skill sets you would want and expect from your supplier of pro brewing equipment. Head over to SsBrewtech.com for more information on their brewhouses and brewing gear.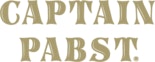 Out of the west a storm surprised, swept down on Captain Pabst,
That mariner and gentleman, his actions swift and fast,
He sailed the seabird against the throes, routing twain wind and fear,
He took haste to protect his kin, but the port was far from near,
Pabst's intuition proved him right, and bore a friendly coast,
The mighty seabird crashed aground, and to that we raise a toast,
For while the seabird indeed was lost, safe were kin and crew,
And without this mighty ship to steer, Captain Pabst... began to brew.
CAPTAIN PABST SEABIRD IPA. EXCLUSIVELY AVAILABLE IN WISCONSIN & CHICAGO.