Subscribe to the Craft Beer & Brewing Podcast:
For Madison, Wisconsin-based entrepreneur/blender/iconoclast Levi Funk, the apparent conflict in philosophies between his two brands isn't a conflict at all.
While his blendery and passion project, Funk Factory Gueuzeria, is focused exclusively on spontaneously fermented and wild ales, the more recent launch of his Untitled Art brand is a radical departure, with its focus on cutting-edge current styles like hazy IPA, heavily fruited kettle sours, and even hard seltzer. Still, for Funk, these two approaches aren't as divergent as they may seem. As one of the earlier spontaneous brewers in the United States, he took risks to test a concept and develop a practice that could work. Untitled Art continues that experimentation and risk-taking in beers that he also enjoys drinking—even if they are very different than the spontaneous beers that put him on the map.
In this episode, Funk discusses both, talking through his approach to spontaneous brewing and blending, from breaking rakes in the breweries that make his wort, to understanding which flavors will and won't age out of wild and spontaneous barrels. He discusses blending strategies, his own palate and how it impacts the beers, their methods for adding fruit, and more.
As the conversation turns to Untitled Art, Funk focuses more on business than brewing, delving into the unusual business structures he's developed with distributors in their 23-state footprint. He's built a brand by breaking all the rules, with no appeal to geography or locality, no personally identifying elements in the brand, no salespeople, and no marketing budget. Yet the brand's lack of communication has become a selling point, as consumers engage and enjoy the beers on their own merits.
Untitled Art has embraced hard seltzer with open arms, working to overcome the disdain that a number of brewers have for the segment.
"It's the most recent iteration of an evolution in beer that a certain group of breweries are going to write off and say 'this is not beer,'" says Funk. "But I bet you that 90 percent of the beer that brewery makes, at some point in history there was a group of brewers who said, 'That is not beer.'"
This episode is brought to you by: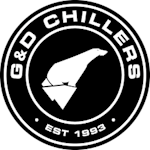 G&D Chillers: As the brewing industry's premier choice for glycol chilling, G&D Chillers has set the standard on quality, service, and dedication to their customer's craft. For 25 years G&D has led the way on innovative solutions that match their brewing customers immediate and future needs. With a wide selection of custom built chillers; G&D offers the Nano chiller, the perfect solution for Nano breweries all the way up to their larger capacity units like the Vertical Air Chiller, built for higher volume operations. Contact G&D Chillers today for your chiller sizing needs at 800.555.0973. Reach out online at Gdchillers.com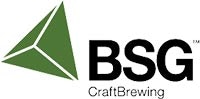 Haze for days in your IPAs! Kerry BioHaze from BSG adds that perfect stable cloudy appearance for your hazy recipe. Made with all-natural materials, BioHaze is a free-flowing microgranular powder that binds with protein molecules in beer that form polyphenol-protein complexes to produce a cloudy haze. This unique product can be added to final beer to give your beer that famous haze. Find out more about BioHaze at bsgcraftbrewing.com, or contact us at 1.800.374.2739.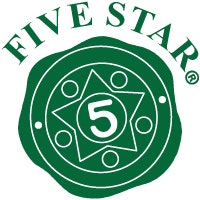 Five Star Chemicals & Supply Inc. is your leading provider of cleaning, sanitizing and adjunct chemicals for breweries, throughout North America and internationally. All products have been formulated with safety, equipment material, and quality in mind. Interested in trying our products? Contact [email protected] to inquire about a free Craft Brew Sample Pack and only pay the shipping. Cheers to Beer!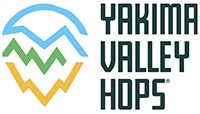 Yakima Valley Hops is your hop source whether you are brewing 5 gallons or 5 barrels. Get all the hops you want, when you want them. We source the highest quality hops from the Yakima Valley and premium growing regions around the world so that you have access to the largest hop portfolio possible - even the hard to find varieties like Citra®, Nelson Sauvin, and Galaxy®. Homebrewers: YakimaValleyHops.com // Wholesale: SpotHops.com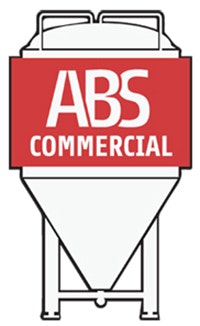 ABS Commercial is excited to be a part of today's Podcast! ABS is a full brewery outfitter offering brewhouses, tanks, keg washers and small parts. ABS wanted to do something fun for the craft beer industry, so they are giving away an ABS Keg Viking Keg Washer LIVE on December 5th, which happens to be national repeal day. To enter, go to www.abs-commercial.com, click on "Keg Viking" page and fill out the contest form for your chance to win!