Subscribe to the Craft Beer & Brewing Podcast:
Wolf's Ridge Brewing started as a cramped basement brewpub setup below one of the best-regarded restaurants in Columbus, Ohio. On Chris Davison's watch since 2014, the brewery grew to add a 30-barrel production brewhouse. Wolf's Ridge notched its first Great American Beer Festival medal in 2019 with a silver medal for Daybreak, a cream ale with coffee and vanilla—its golden appearance failing to prepare the drinker for an aromatic hit that's like walking into a roastery. It also happens to be their bestselling beer, outselling their IPA by a sizeable margin.
That same beer, Daybreak, returned to GABF last year and won gold, while their smoked beer Buchenrauch won bronze. Meanwhile, several Wolf's Ridge beers impressed our Craft Beer & Brewing Magazine® blind panel reviewers last year, none more than cocoa-laden Double Chocolate Rum Barrel Dire Wolf—which also thrilled our editors and became one of our Best 20 Beers in 2020. That's all besides a few Festival of Barrel-Aged Beers (FoBAB) medals over the past four years.
In this episode, Davison talks about how early experiments with infusing corny kegs with different flavors—just to help fill out the restaurant's many taps—led to a lot of learning and ulimately some their most successful beers—including Daybreak.
Among other things, Davison discusses:
The benefits of steeping with whole-bean coffee instead of grounds, plus quantities and steeping times
Adding vanilla for just the perception of sweetness, while using cream ale as a canvas for many other flavors, including Vietnamese cinnamon, strawberries, basil, lemons, and more
Brewing their Dire Wolf imperial stout for balance and drinkability before barrel-aging, and experimenting with different spirit barrels
Evaluating many different malts, intentionally layering these into their imperial stouts
Various adjuncts and flavors for those imperial stouts
Growing their barrel program on both the clean and mixed-fermentation sides
Focusing on the best ingredients for the beers they want to brew, and implementing sensory training for staff on hedonistic evaluation
And much more.
This episode is brought to you by: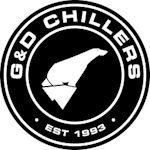 G&D Chillers – As the brewing industry's premier choice for glycol chilling, G&D Chillers has set the standard on quality, service, reliability and dedication to their customer's craft. New this year, Redundancy meets Efficiency! G&D's Micro-Channel Condensers are built with all aluminum construction which eliminates galvanic corrosion. Using half the refrigerant of conventional condensers with fewer brazed connections, translates to a lower GWP and less opportunity for leaks. Call G&D Chillers today to discuss your project or reach out directly at GDChillers.com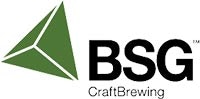 This episode is brought to you by Crisp Scottish Pale Ale Malt. Crisp Scottish Pale Ale Malt is the workhorse of many a brewery and is at home in a variety of beer styles. Crisp sources the lowest-nitrogen spring barley from farmers in Fife up to Moray. During malting, high cast moistures and a balance of optimal germination time and temperature results in an even, well-modified malt with a rich color and balanced sweet, malt flavor which is ideally suited to ale brewing. Visit BSGCraftbrewing.com for more information on Crisp Scottish Pale Ale Malt, or call 1-800-374-2739.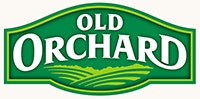 A brewery might have 99 problems, but your fruit supplier shouldn't be one. Old Orchard is already known for their quality concentrates, but they also pride themselves on consistent product and reliable supply. When brewers need assistance, Old Orchard is just an email, phone call, or even a text away. Based in Greater Grand Rapids, Michigan—better known as Beer City, USA—Old Orchard is core to the brewing community. To join their fruit family, learn more at www.oldorchard.com/brewer.


For years, BreweryDB® has been the industry's only professionally curated source of brewery and beer information. In 2019, over one million brewery visits were made by craft fans searching for breweries on BreweryDB.com! In just a few weeks, BreweryDB® will unveil an all-new experience to help craft lovers get back on the brewery trail! To take full advantage of the enhanced marketing power of BreweryDB® – and increase your tap room traffic, setup your account on MarketMyBrewery.com. It's easy and it's free!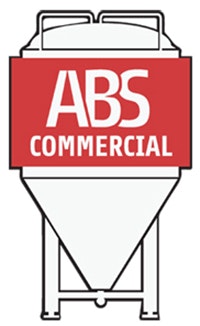 "ABS Commercial is excited to be a part of today's Podcast! ABS is a full brewery outfitter offering brewhouses, tanks, keg washers and small parts. As a part of ABS Commercials on going give back campaign, they will be giving away an ABS Keg Viking Keg Washer in June, so make sure to periodically check the ABS Commercial Facebook page to find out when the contest opens up and how you can enter to win a Keg Viking!"