Subscribe to the Craft Beer & Brewing Podcast:
Anchor brewmaster Tom Riley has been working on steam beer for a long time—38 years, in fact. He started at Anchor in 1984, decades before craft beer was considered a viable career choice, and he's watched the industry grow up alongside Anchor. He's a company man, and in 38 years of brewing, this is the only place he's brewed. Assistant brewmaster Dane Volek started at Anchor 14 years ago and—like Riley—he's only worked at Anchor. He leads the Anchor's R&D side now, across the street from the production brewery, making beers on the smaller brewhouse at Anchor Public Taps, but he shares a love of the company and their unique brewing culture. There's a pride in craft, in the workmanship, and a genuine love of the brewery's history and sense of place.
Of course, the beer they focus on is the ubiquitous Anchor Steam—brewed with pitched lager yeast, but fermented relatively warm in shallow, open-top fermentors in a temperature-controlled room (but without temperature control in the vessels). It echoes the 1800's approach to steam beer, but with a focus on sanitation and consistency of which those earlier brewers could only dream. Today, the brewery on the corner of De Haro and Mariposa Streets in the Potrero Hill neighborhood of San Francisco looks much like it did when Fritz Maytag was actively running the business, strategic production upgrades notwithstanding. And while the neighborhood around it has changed measurably over the past 50 years, the brewery's flagship beers have not. Some things ought to change, and some things should not.
In this episode, Riley and Volek talk about style, history, and process for Anchor's flagship beers—Steam, Porter, and Liberty Ale. Along the way, they discuss:
the historical significance of Anchor Steam
mechanics of open fermentation
employing house yeast across a range of styles and ABVs
fermenting with the same yeast under head pressure
brewing blended batches with open and closed fermentation
the value and importance of the story behind the beer
And more.
This episode is brought to you by:
G&D Chillers
For nearly 30 years, G&D Chillers has set the mark for quality equipment you can rely on. G&D stands above the rest as the only chiller manufacturer that engineers your glycol piping for free. G&D also stands alone as the only chiller manufacturer with an in house team of installers and engineers, with 30 years of real world, field labor experience in breweries, wineries and distilleries. Contact the total glycol system design experts today at gdchillers.com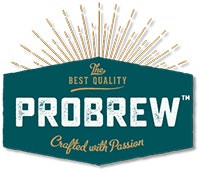 What if you could take your favorite recipes and make a nonalcoholic version without sacrificing the flavor, color, or beer quality? N/A? No Problem! The Alchemator from ProBrew uses proprietary membrane technology to strip the alcohol from the beer without sacrificing all the elements – like flavor and color - that make the beer great! Are you ready to Brew Like A Pro? Check out www.probrew.com to learn more about The Alchemator from ProBrew, or shoot them an email to [email protected] today! Probrew is a subsidiary of TechniBlend, now a ProMach brand.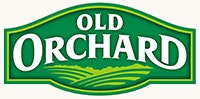 Is your brewery struggling to source or afford berry ingredients? Historic heatwaves devastated U.S. berry crops, causing supply to dwindle and prices to skyrocket. That's why brewers are switching over to Old Orchard's craft concentrate blends, which mimic straight concentrates but at a better price point—and with more reliable supply. Is it any surprise that Old Orchard's best-sellers are Raspberry and Blackberry flavors? Reclaim your margins and order your craft concentrates at oldorchard.com/brewer


Working on a new sour beer? Fermentis, the obvious choice for beverage fermentation, now offering an expanding range of dry bacteria for the production of sour beers. To learn more about how Fermentis can improve the quality of your fermentation, and for the latest on their exciting new product releases, visit Fermentis.com.


With 20 years of innovation and experience, Brewmation specializes in electric, steam, and direct fire brew houses, complete cellar solutions, and automated controls for the craft brewing industry. From ½ barrel to 30 barrel systems, Brewmation puts you in control to design a brewery that fits your needs and brewing style. Whether you're starting a new brewery, upgrading your cellar, or just need some parts to keep you up and running, Brewmation has you covered. Visit them at brewmation.com/cbbpod to get started.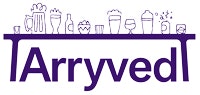 As craft beer's most trusted point of sale system, Arryved is the mobile, all-in-one solution you need to decrease service friction and increase guest satisfaction. With a full suite of craft-specific features, no contracts, and no monthly fees, Arryved provides the necessary tools to help your brewery grow. Go to Arryved.com/cbb to set up a free, customized demo. Remember, there is no "i" in Arryved.