Subscribe to the Craft Beer & Brewing Podcast:
In this special episode of the podcast, we're combining interviews with two brewers who won gold medals at the recent Great American Beer Festival in Denver—Dustin Baker of Roadmap Brewing in San Antonio, and Adrian Garrett, head brewer at Precarious Beer Project in Williamsburg, Virginia.
Diving into Roadmap's award-winning Alright, Alright, Alright pils, Baker discusses:
adjusting the malt bill to build in malt flavor, despite brewhouse limitations
brewing award-winning pilsner with a single-infusion mash
building appropriate sulfur character with Imperial's Czech-derived L28 Urkel yeast
slowing down transfers to be gentle with the beer
and the importance of fresh ingredients.
Garrett, meanwhile, goes into the making of Precarious Polar Bears Toenails, including:
design inspiration for cold IPA
the flavor contribution of puffed jasmine rice
using a "cool pool" for smoother hop flavor and aroma notes
blending old and new with CTZ, Cascade, Mosaic, and Amarillo hops
overcoming hop creep with ALDC enzyme
dry-hop biotransformation with 34/70 yeast
the importance of packaging and transportation of competition beers
And more.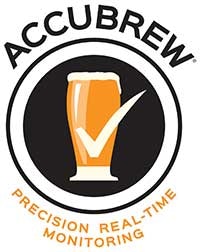 AccuBrew is a revolutionary fermentation analysis tool unlike anything else on the market, giving brewers unprecedented insight into the fermentation process. AccuBrew helps brewers confirm consistency and avoid problems from batch to batch. From your smart device you can track and compare sugar conversion, temperature, and clarity, and use that information to continuously improve your process. AccuBrew goes beyond a simple measurement tool. With the AccuBrew system, managing your process and people has never been easier. Visit accubrew.io today, for a no obligation 90 day trial!

This episode brought to you by Rahr Malting Co., celebrating 175 years of the "malt of reputation." Since 1847, Rahr malt has been a benchmark of quality and consistency for brewers everywhere. Now offering dextrin malt to help you boost mouthfeel and haze in your IPA, or to show off a jiggly foam stand on a pils. Available exclusively through BSG at bsgcraftbrewing.com.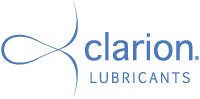 Balancing barley and hops is your expertise. Food-grade lubricants is ours. When it comes to what you do, you're the expert. And when it comes to supplying food-grade lubricants backed by service-oriented professionals, we're the experts. We work with you to create an efficient lubrication program that helps protect your operation. To learn more, visit ClarionLubricants.com/foodgrade. Clarion Lubricants. The expert that experts trust.