Subscribe to the Craft Beer & Brewing Podcast:
If you're going to make a kettle-acidified fruit beer, make it well. For Wiley Roots cofounder and head brewer Kyle Carbaugh, that means everything from using rustic unmalted wheat from a farmer friend to creating their own fruit pureés from fresh whole fruit. After all, you can't drive novel, engaging fruit flavor that stands out if you do things the exact same way as every other brewer out there.
In this episode, Carbaugh discusses their fruit beer program as well as their barrel-aged stout program, which produced one of Craft Beer & Brewing's Best 20 beers in 2022. Along the way, he also touches on:
moving past "if you brew it, they will come"
creating transition beers to get people into more "advanced" styles
developing the fruit-beer category with different brands that explore everything from leaner fermented fruit profiles to sweeter smoothie approaches
designing a brewhouse with kettle-acidification in mind
blending purée and juice concentrates for well-rounded fruit flavors
creating purée from whole fruit with a commercial food processor and masticating juicer
stabilizing fruit beers at various pH levels
building heft in stouts with additional fermentables
adjusting during the aging process for better barrel-aged results
And more.
This episode is brought to you by:

G&D Chillers
What if you could chill your beer with a more efficient chiller? The Answer? G&D Chillers new Micro Channel Condensers! G&D's Micro Channel Condensers are highly efficient in hotter regions, use a fraction of the refrigerant over traditional chillers which provides less opportunity for leaks along with lower global warming potential. G&D Chillers' Engineers are committed to green technology design, while developing a more energy efficient chiller for the brewing industry. Contact G&D Chillers today at gdchillers.com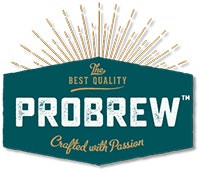 Still emptying those overflowing wastebins full of low-fills, crushed and damaged cans, or under carbonated beer every canning day? It's time to Fill Like a Pro. Email [email protected] for more information on ProFill Can fillers from ProBrew. ProFill can fillers use rotary, true-counter-pressure-gravity filling and seaming technology to run at speeds of 100 to 300 cans per minute with less than 30 parts per billion DO pickup and less than 1% product waste at the filler. Stop wasting perfectly good beer. Email ProBrew at [email protected] today! Probrew is a subsidiary of TechniBlend, now a ProMach brand.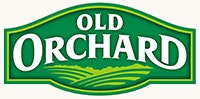 Looking for innovation in your next beverage break-through? Think outside the purée box and let your brand stand out with Old Orchard's craft concentrate blends. Even smoothie seltzers can benefit from the extra boost of flavor and color. Old Orchard is based in the Greater Grand Rapids, Michigan area—also known as Beer City, USA—and supplies craft beverage categories ranging from beer, wine, and cider to seltzer, spirits, and kombucha. To join the core of Old Orchard's brewing community, learn more at oldorchard.com/brewer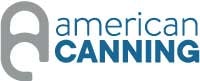 Packaging beer can be a daunting task but buying cans shouldn't be. American Canning provides packaging supplies at competitive prices in order quantities catered to craft. Think single truckloads and half-height pallets rather than million can minimums. For a smooth packaging experience, also consider their ultra-compact, single operator canning machines. Pricing begins at $25,000 with quick 6-8 week lead times on most equipment. American Canning exists to help share your craft in cans; learn more about their ecosystem of solutions at americancanning.com.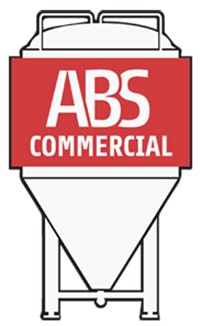 ABS Commercial is a full-service brewery outfitter, proud to offer brewhouses, tanks, and small parts to brewers across the country. They stock equipment ranging from 3BBL to 90BBL, and offer custom-designed equipment up to 900BBL. Contact one of their brewery consultants today at [email protected] to discuss your brewery project. ABS Commercial. We are brewers.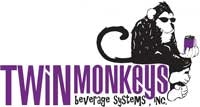 ...And a special offer from Twin Monkeys Beverage Systems, simply mention the CBB Podcast when you contact Twin Monkeys Beverage Systems to get a special discount on a brand new canning line through March of 2023.