Subscribe to the Craft Beer & Brewing Podcast:
It's possible to make great lagers with a single-infusion mash and cylindroconical fermenters—just ask former sportswriter turned brewer Randy Booth. At the taproom-focused Twin Barns brewery, on the shores of vacation destination Lake Winnipesaukee, he's used the quieter winter season for the time and tank space to hone their lager program. The result earlier this year was a blind-review panel score of 99 for the German-style Belknap Pils, which earned it a spot on our Best 20 Beers in 2022.
In this episode, Booth shares his lager brewing process. It's nothing fancy or especially complex, but it focuses instead on coaxing the best from high-quality ingredients. Along the way, he discusses:
rebalancing Saaz and Hallertauer in the boil and whirlpool to achieve the right aroma and flavor
mashing low for dryness
producing clear, high-quality wort through a longer vorlauf step
splitting the hop additions between a mid-boil and whirlpool addition
tasting, evaluating, and taking notes through the entire lifespan of the beer on draft, from the first kegs to the last
differentiating pilsner styles
taking beers from good to great
working with craft malt
telling a compelling story through beer
And more.
This episode is brought to you by: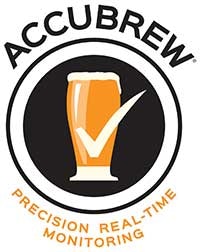 AccuBrew is a revolutionary fermentation analysis tool unlike anything else on the market, giving brewers unprecedented insight into the fermentation process. AccuBrew helps brewers confirm consistency and avoid problems from batch to batch. From your smart device you can track and compare sugar conversion, temperature, and clarity, and use that information to continuously improve your process. AccuBrew goes beyond a simple measurement tool. With the AccuBrew system, managing your process and people has never been easier.Visit accubrew.io today, for a no obligation 90 day trial!

BSG invites you to get funky with Fermentis SafBrew™ BR-8, the first dry Brettanomyces bruxellensis culture available to brewers. BR-8 offers the distinctive flavor of Brett brux combined with the shelf stability and consistency of dry yeast. BR-8 delivers fruity notes early on but with aging the bass starts to slap as BR-8 brings the funk. Visit BSGCraftbrewing.com to learn more.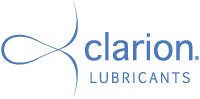 Balancing barley and hops is your expertise. Food-grade lubricants is ours. When it comes to what you do, you're the expert. And when it comes to supplying food-grade lubricants backed by service-oriented professionals, we're the experts. We work with you to create an efficient lubrication program that helps protect your operation. To learn more, visit ClarionLubricants.com/foodgrade. Clarion Lubricants. The expert that experts trust.