Subscribe to the Craft Beer & Brewing Podcast:
Green Flash's 2018 bankruptcy rocked the beer world and threw the future of their iconic brands into doubt. Earlier this year, Georgia-based Sweetwater acquired those brands. At its Fort Collins brewery, the company tasked head brewer Ryan Joy with figuring out how to brew them on a different system, with vastly different water, and for an audience with a much different context for beer.
In this episode, Joy discusses:
matching the unique, salt-heavy water of San Diego
using unusual chlorides in large amounts
changing up the yeast to achieve greater haze stability
adjusting for the efficiencies and increased utilization of the new brewhouse
shifting hops from the boil to the whirlpool for more aroma expression
working with crystal malt in West Coast IPA to maintain the classic appeal
the classic-to-modern spectrum of West Coast IPA
using terpenes to build unique flavors and aromas in hop-forward beer
And more.
This episode is brought to you by:

G&D Chillers
For nearly 30 years, G&D Chillers has set the mark for quality equipment you can rely on. G&D stands above the rest as the only chiller manufacturer that engineers your glycol piping for free. G&D also stands alone as the only chiller manufacturer with an in house team of installers and engineers, with 30 years of real world, field labor experience in breweries, wineries and distilleries. Contact the total glycol system design experts today at gdchillers.com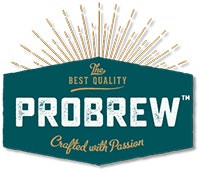 Are you ready to Brew Like A Pro? ProBrew has the equipment, systems and technology to take your brewery to the next level. Check out www.probrew.com for info on patented ProCarb inline carbonation technology, ProFill rotary filling & seaming can fillers, the Alchemator inline alcohol separation system, 7 – 50bbl Brewhouses and more! ProBrew, a subsidiary of TechniBlend, now a ProMach brand, offers the craft beer industry innovative solutions to help you Brew Like A Pro! Go to www.probrew.com for more info!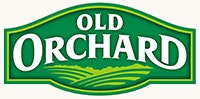 Supply chain challenges are here to stay for a while, so why not trust the experts to handle freight for your ingredients? Old Orchard has partnered with a leading logistics firm in the craft beverage industry to transport your craft concentrate blends. When you order two pails or more of concentrate from Old Orchard, you qualify for freight quotes from various carriers and can stay up-to-date on the status of your shipment. To get started on a freight quote for craft concentrates today, head over to oldorchard.com/brewer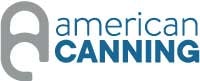 Packaging beer can be a daunting task but buying cans shouldn't be. American Canning provides packaging supplies at competitive prices in order quantities catered to craft. Think single truckloads and half-height pallets rather than million can minimums. For a smooth packaging experience, also consider their ultra-compact, single operator canning machines. Pricing begins at $25,000 with quick 6-8 week lead times on most equipment. American Canning exists to help share your craft in cans; learn more about their ecosystem of solutions at americancanning.com.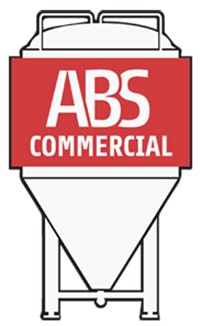 ABS Commercial is a full-service brewery outfitter, proud to offer brewhouses, tanks, and small parts to brewers across the country. They stock equipment ranging from 3BBL to 90BBL, and offer custom-designed equipment up to 900BBL. Contact one of their brewery consultants today at [email protected] to discuss your brewery project. ABS Commercial. We are brewers.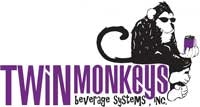 Ready to get into canning, but not sure where to start? Twin Monkeys Beverage Systems has helped hundreds of breweries around the world tailor packaging solutions that meet the unique needs of each brewery. Pioneering many new technologies like integrated liquid nitrogen dosing, expandable canning machines, and automated fill tuning, Twin Monkeys continues to push the boundaries of what is possible and what is necessary. See our lineup at www.twinmonkeys.net.