Subscribe to the Craft Beer & Brewing Podcast:
For Brandon Capps of New Image Brewing in Arvada, Colorado, the question of how to push more hop intensity into beer pushed him down the rabbit hole of brewing with extracted terpenes. Those terpenes are a way around an oft-overlooked problem: Extracting those vital hop compounds in a relatively weak alcoholic solution—i.e., beer—is inherently inefficient. The deeper Capps goes down this rabbit hole, the more excited he becomes about its prospect for reducing environmental impacts while also achieving intense, vibrant flavors.
In this episode of the podcast, Capps discusses:
Using terpenes to overcome the limits of hop extraction through dry hopping
The impact of hop variety on the extraction process
Singular terpene extraction versus full-spectrum extract
Improving solubility of extracted terpenes
The upsides and downsides of hyper-efficient supercritical CO2 extraction
The value of short and cold dry hopping
Reducing vegetal matter in the dry hop to limit reabsorption of hop compounds
Maximizing thiol expression
Malt choices that benefit hop expression
And more.
While the science is evolving and initial results are mixed, Capps has found some clear preferences, and he shares his thoughts for brewers intrigued by this scientific approach to brewing.
This episode is brought to you by: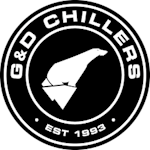 G&D Chillers
Born in the Pacific Northwest from a lot of hard work and singular goal, G&D has become the best damn chiller company in the world. Like you, G&D never settles—they are relentless and strive to be better every single day because they take pride in the work they do. They are craftsmen who know that "good enough" just won't cut it. Visit G&D Chillers at the CBC, Booth #3011! Or reach out directly at GDChillers.com.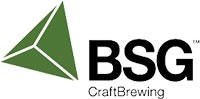 Even the best yeast deserves a helping hand with seltzer fermentation, which is why Pathfinder N-Pure Seltzer Nutrient ensures reliable and complete fermentation of a seltzer base, while providing a clean, neutral fermentation profile. Not to mention it provides all the essential nutrients required by yeast for production of hard seltzer bases fermented from those sweet refined sugars. Give your seltzer yeast a boost by visiting bsgcraftbrewing.com and searching for Pathfinder N-Pure Seltzer Nutrient, or call BSG at 1.800.374.2739.

The most common complaint about hard seltzers? They need more flavor. Extract alone is a weak flavoring agent and can leave a chemical aftertaste. But there's a better way. The craft concentrate blends from Old Orchard are packed with REAL FRUIT FIRST, no added sugars, and just enough natural flavor. Breweries are turning to Old Orchard concentrates for seltzer with more body, color, and aroma. Turn seltzer skeptics into supporters with seltzer that drinks like a beer. Get started at www.oldorchard.com/brewer.

Are you ready to Brew Like A Pro? ProBrew has the equipment, systems and technology to take your brewery production to the next level. Check out www.probrew.com for ProCarb inline carbonation technology, ProFill rotary filling & seaming can fillers, the Alchemator inline alcohol separation system, 7 – 50bbl Brewhouses and more! ProBrew offers the craft beer industry innovative solutions to help you Brew Like A Pro! Go to www.probrew.com for more info!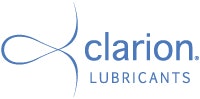 Your beer deserves all your attention. Clarion makes that a little easier. Their food-grade lubricants will help keep your system running smooth, while also safeguarding your product from costly contamination and recall. Because then you'll be in full compliance with food safety standards. And it's all thanks to a simple switch to Clarion. A food-safe system that lets you focus on your craft? We'll drink to that. Go to clarionlubricants.com to learn more.