Subscribe to the Craft Beer & Brewing Podcast:
It's been a tough week for Frisco, Colorado's Outer Range Brewing. Less than a week ago, customers notified the brewery of an unexpected Belgian-ish flavor in the week's IPA release. After testing and confirming cross-contamination by one of their aggressive saison yeast strains, the brewery notified customers of a voluntary recall and dumped almost 4,000 gallons of beer fermenting in tanks, then cleaned the brewhouse and cranked up the brewing schedule to fill those tanks again. In this candid conversation, cofounder and head brewer Lee Cleghorn discusses their challenges in troubleshooting the cross-contamination and the aggressive steps they've taken to recover from the setback. The conversation then turns to their creative process on IPA design and brewing, yeast choice, driving attractive esters from New England-style IPA yeasts, blending unexpected Noble hops into progressive IPA hops blends, the effects of warm dry hopping temperatures on their dry hopped saisons, and more.
This episode is brought to you by: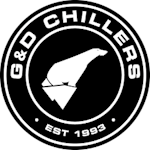 G&D Chillers: As the brewing industry's premier choice for glycol chilling, G&D Chillers has set the standard on quality, service, and dedication to their customer's craft. For 25 years G&D has led the way on innovative solutions that match their brewing customers immediate and future needs. With a wide selection of custom built chillers; G&D offers the Nano chiller, the perfect solution for Nano breweries all the way up to their larger capacity units like the Vertical Air Chiller, built for higher volume operations. Contact G&D Chillers today for your chiller sizing needs at 800.555.0973. Reach out online at Gdchillers.com


Tavour: Tavour is the tastiest way to explore the world from the comfort of your home. Select delicious craft beers on the Tavour app that you cannot find in your area and get them delivered right to your door. It's not a beer of the month club where you end up with lagers you have to give to your grandpa. Download the free Tavour app today and get $10 in beer money with code "brewing".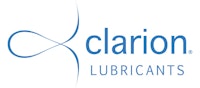 Clarion Lubricants: Clarion Lubricants, balancing barley and hops is your expertise, food-grade lubricants is ours. The team at Clarion knows that when it comes to making great beer, you're the expert, and when it comes to supplying food-grade lubricants backed by service-oriented professionals, they're the experts. Clarion will work with you to create an efficient lubrication program that helps protect your brewery. To speak with an expert dial 1-855-MY-CLARION (855-692-5274) or visit clarionlubricants.com. Clarion Lubricants. The expert that experts trust.