Subscribe to the Craft Beer & Brewing Podcast:
When he launched the business in 2011, Main & Mill cofounder Denny Foster had no idea they'd be bottling barrel-aged stouts that would be shipped around the country by zealous traders. The goal at that point was a standard local brewpub with great beer and great food—a place for locals to enjoy some pints and each others' company. But by the time they opened in 2014 (delayed by a painful three year renovation of a historic building), the market had already changed. Foster, and head brewer Brandon Bischoff embarked on a two-pronged strategy of lower ABV beers on tap for their local audience and bigger, bolder bottled beers for a metro Saint Louis audience that craved imperial stouts. Here, they discuss what they've learned over the past few years fo brewing big beers on a very small pub system—building base recipes for big stouts, adding adjunct ingredients by using a keg as brink for high-intensity infusions then dosing the blend back into the main tank to achieve the perfect balance, using small-scale blending and beer specifically brewed for characteristics like body to tweak other batches, making the most of a small brew system by using the parti-gyle process to get more beers out of each mash, the importance of naming and descriptions in selling beer, using natural extracts along with natural ingredients to heighten aroma in flavored beers, and the arms race around stout body that's forcing brewers to rethink the balance of drinkability.
"We're still trying to find that happy medium," says Foster, "where people in the industry don't say it's thin, but it's still able to be drinkable where you can also enjoy it, share, and not feel like your eyes are blown back because it's essentially just a few points away from Hershey's syrup. We're always trying to figure that out."
Note- at approximately the 23 minute mark, Foster intended to say that Ethiopian coffee was more prototypical "coffee" flavor, as opposed to the more fruity and acidic Guatemalan coffee.
This episode is brought to you by: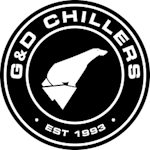 G&D Chillers: As the brewing industry's premier choice for glycol chilling, G&D Chillers has set the standard on quality, service, and dedication to their customer's craft. For 25 years G&D has led the way on innovative solutions that match their brewing customers immediate and future needs. With a wide selection of custom built chillers; G&D offers the Nano chiller, the perfect solution for Nano breweries all the way up to their larger capacity units like the Vertical Air Chiller, built for higher volume operations. Contact G&D Chillers today for your chiller sizing needs at 800.555.0973. Reach out online at Gdchillers.com


Tavour: Tavour is the tastiest way to explore the world from the comfort of your home. Select delicious craft beers on the Tavour app that you cannot find in your area and get them delivered right to your door. It's not a beer of the month club where you end up with lagers you have to give to your grandpa. Download the free Tavour app today and get $10 in beer money with code "brewing".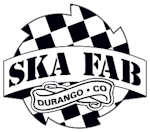 Ska Fabricating:Ska Fabricating is the craft industry's leading choice for packaging line automation. Specializing in depalletizing, repalletizing, conveyance, rinsing, drying, fill detection and date coding, Ska Fab has over 600 installations in breweries, wineries, and distilleries worldwide. With a reliable team of engineers dedicated to fast, reliable customer service, you can count on us to provide systems custom tailored for your specific needs. Contact Ska Fab today at (970) 403-8562 or reach out online at skafabricating.com.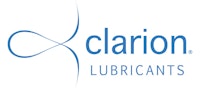 Clarion Lubricants: Clarion Lubricants, balancing barley and hops is your expertise, food-grade lubricants is ours. The team at Clarion knows that when it comes to making great beer, you're the expert, and when it comes to supplying food-grade lubricants backed by service-oriented professionals, they're the experts. Clarion will work with you to create an efficient lubrication program that helps protect your brewery. To speak with an expert dial 1-855-MY-CLARION (855-692-5274) or visit clarionlubricants.com. Clarion Lubricants. The expert that experts trust.