The Pranksters
The founders and staff of Aslin Beer Co. are relentless in everything they do. Whether it's maintaining a breakneck pace of innovation in the brewhouse, firing off sarcastic jokes in a rapid-fire and self-deprecating manner, improving the quality of the beer they make, or even doggedly pranking each other, they approach everything they do with an unstoppable yet self-critical energy.
The early story is familiar—two homebrewing friends decided to launch a brewery and fired up a small nano system in 2015 to make beer as they figured out the business side. Not long after launch, they had what's now a more common come-to-Jesus moment as they realized their initial plan to make standard styles with wide appeal was not going to satisfy them and that there was a market for the beers they loved to homebrew but which didn't exist commercially in their region at the time—hazy IPAs, extremely flavor-forward beers, and the like.
So they did what you might expect a couple of homebrewers to do—they changed course, started brewing daily (and often twice in a day), used their tiny scale and frequency of brewing to test methods and ingredients, and started building a name. Through a disciplined methodology of changing single variables and tasting the results, they were able to learn volumes about their ingredients and fine-tune their techniques to get the flavors they were searching for.
"It took off," says Cofounder Kai Leszkowicz. "We didn't realize how many people would be interested or dedicated to the product or how quickly we would convert people who were anti-IPA into IPA drinkers because of that style specifically."
There was no hazy IPA road map in 2015, but Leszkowicz and Cofounder Andrew Kelley were inspired by the progenitors of the style—Tree House, Trillium, Tired Hands, etc.—and had built a solid homebrew recipe for a hazy double IPA (Mine the Hop), which today still underpins many of their hazy IPAs. But like many homebrewers turned pro, they found that streamlining and simplifying recipes was necessary to produce beers efficiently at the commercial scale.
"There are five or six different malts in a homebrew recipe, for what reason?" says Leszkowicz. "You need a little two-row for sugar extraction, a little Carafoam and 60L Melanoidin for body and color and head retention … why can't we just find one element that does that, or simplify it and go back to basics?"
"Generally we now have two or maybe three different types of malts," says Kelley. "And we've found that keeping it simple has created the best product."
They lean toward more flavorful base malts (e.g., Maris Otter, pale malt) for their hoppy beers, with a pretty consistent 5–20 percent of the grist made up of flaked oats or wheat.
Seeking Inspiration
In order to stay ahead of the curve, they've looked to parallel industries and not just the brewing world for everything from flavor to process innovation.
"We asked, 'Where are we getting our inspiration from, and how are we building this product to be us?'" says Leszkowicz. "We took a lot of inspiration on executables from tons of different industries; for instance, with whirlpooling stuff we looked at the coffee industry—extracts in coffee, coffee blooming, how people are drawing flavor from coffee at such high temperatures—and immediately found correlations. We're not always following old guard, tried-and-true methods from within the brewing industry. Not that they're wrong, but they should be questioned. And that was the mindset we took on for a new approach to making a traditional product."
That approach of not saying "no" to even seemingly outlandish ideas led them to culinary-inspired IPAs. While others were pushing big flavors in stouts, Leszkowicz took advantage of an open tank to brew a hoppy IPA inspired by Cinnamon Toast Crunch cereal, and it was an immediate hit.
"It's trippy for consumers to see what looks like a hazy New England–style IPA. Then they drink it, and it tastes like Cinnamon Toast Crunch."
But they don't just pull ideas from pop-culture packaged food. Bringo, their rosemary IPA, was inspired by a brewing white paper they once read that discussed extraction of geraniol and linalool (two prominent flavor compounds in hops) and mentioned that rosemary was high in the same compounds. The first edition was hand-pestled and steeped in the whirlpool then dry hopped with rosemary, but they found that simply hanging a bag of rosemary in the whirlpool achieved the same results. They added some vanilla to the beer to help balance out some of the herbaceous and pine notes of the rosemary. Determining the quantity of new ingredients to use is, of course, a challenge. But they've developed a bit of math to make the process more consistent.
"We measure a sample of beer out of the tank and weigh it and know what the weight is of the adjunct we were adding, so we have a definitive ratio," says Leszkowicz. "And we ask ourselves, 'Is this a ridiculous amount or does that sound ballpark right?' It's worked so far, with the exception of lemon. That thing is a bitch. You always need more than you think."
They're currently focused on exploring the timing of fruit additions through the brewing process, as fruits respond differently to various temperatures and processes.
"We've learned that some fruits work better in the whirlpool," says Leszkowicz. "The higher temperatures create a carmelization effect, the same as if you had accidentally burned them in your pan as a homebrewer. But other fruits don't do well with that at all, and they get manipulated or destroyed beyond a salvageable range. Some hops are the same way—you put a hop in the whirlpool, and it gets degraded or destroyed over a certain temperature. A lot of folks using hops-oil extracts will tell you that between 140–164°F (60–73°C) is detrimental to a lot of the hops oils you want to retain in the product. So lower-temperature whirlpools is the way to go. That may simplify things in the future if we can extract more flavors in the knockout."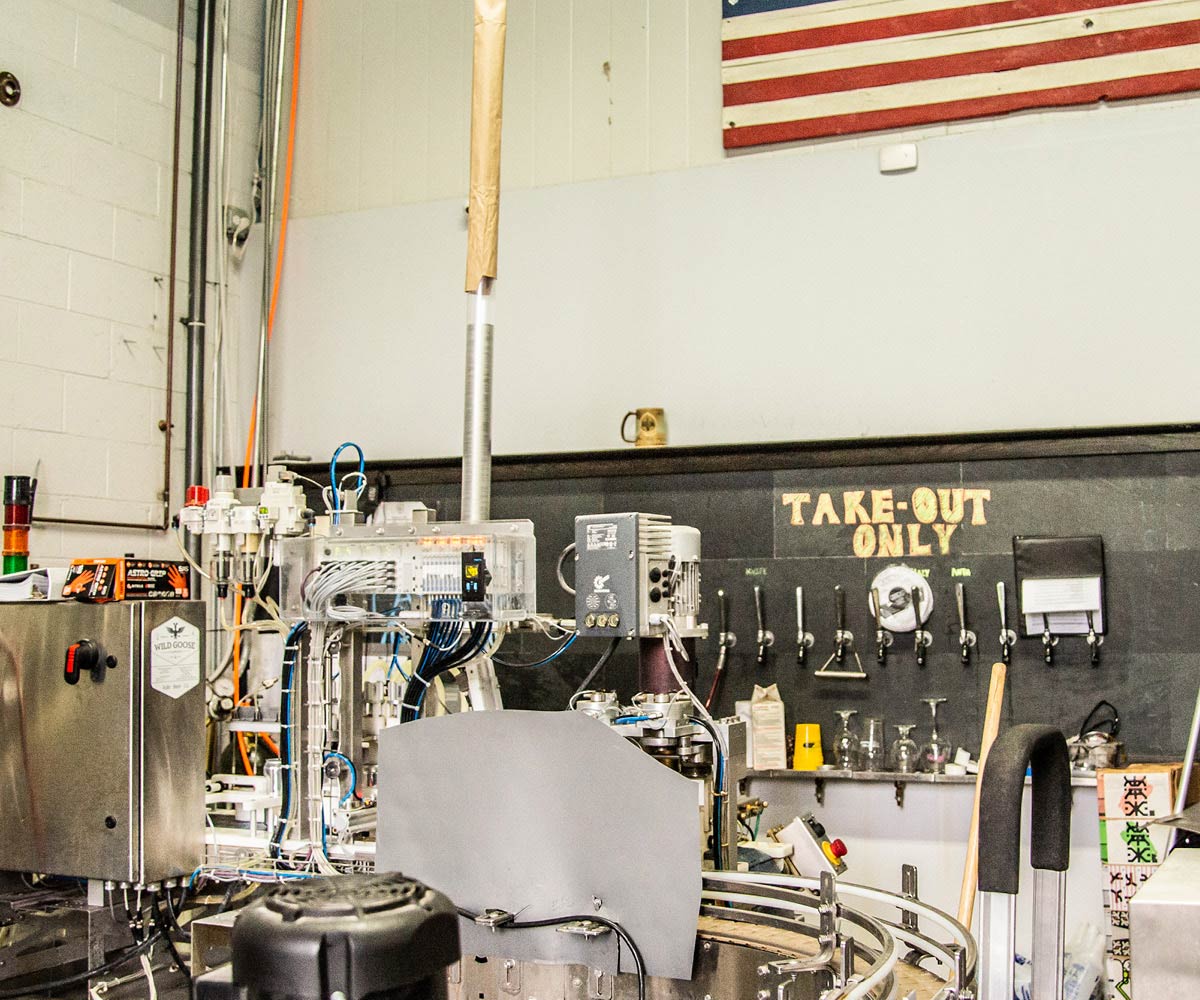 Dry Hops Trial and Error
For hoppy, hazy beers, dry hops methods can make or break a beer or brewery. Like most, Aslin has worked through a litany of methods and settled back on the tried-and-true hops in from the top of the tank, later roused with CO2. They don't recirculate, but instead focus on details such as temperature and ratios of T-90 pellets to lupulin or Cryo pellets. They keep the temperature relatively high during dry hopping—60 to 65°F (16 to 18°C), which has impacted their yeast harvesting process. Rather than fully crashing to drop out yeast, they lower to 50°F (10°C) to harvest, so they can quickly get the tank back up to ideal dry-hops temperatures.
"It's generally two to three days," says Kelley. "There are diminishing returns after that."
Aslin's success resulted in a strange growth pattern. Demand for their beer and the need for production space led to replacing the 2-barrel system with an 8.5-barrel system, and they made an uncommon decision to shutter the tiny taproom in order to install a canning line. The old taps are still visible behind the canning line, but go unused, and 5,000 barrels of beer per year are sold from a plastic folding table set up at the brewery roll door. A tasting room in Herndon, Virgnia, followed in late 2018, and later in 2019, they'll open a brand new facility in Alexandria, Virginia, with a 30-barrel brewhouse that's both closer to Washington, D.C., and capable of feeding a much larger taproom and packaging program.
Kelley and Leszkowicz aren't shy about their ambitions, which reflect confidence in the quality of their beer and their ability to connect with consumers.
"If this is the field of play, and we're in the game right now, we're going to win," says Leszkowicz. We're out here to be our best and be the best at what we do. We definitely have not achieved that yet, and we have tons of critics willing to tell us otherwise, which is great because we're using that as jet fuel to continue our search."