Subscribe to the Craft Beer & Brewing Podcast:
For cofounders Michael Messenie and Tim Lee, the idea behind Dutchess Ales in Wassaic, New York, was to recreate the kinds of cask-conditioned ale they loved when living in Britain. If you've enjoyed a proper pint of cask ale in New York City in recent years, there's a good chance it came from Dutchess.
Today, the brewery is branching out, brewing beer for distribution at a host brewery on Long Island, and even making forays into lagers (such as Ketzer Helles, which scored a 98/100 with our blind panel). But their first love is, and always will be, cask ale.
These are no historical reenactors. Messenie blends just a touch of inspiration from his Southern California roots with this British focus, resulting in beers that aren't slavish renditions but exhibit a flash of personality (within proper context). That same fusion with a heavy dose of tradition informs newer beers such as GB Pale Ale, where seven malts and a copitched blend of three yeast strains lends it notes of past and present.
In this episode, Messenie discusses:
Cask ale roots, history, and inspiration
How pale ale speaks in a more compelling way than IPA
Brewing GB Pale Ale with blended yeast and an evolving malt bill
Tilting pub ales toward a drier finish
Blending malts to build character
Finding interesting notes in lesser-known English hops
Working collaboratively through contract brewing
And more.
This episode is brought to you by: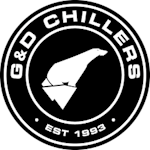 G&D Chillers
Born in the Pacific Northwest from a lot of hard work and singular goal, G&D has become the best damn chiller company in the world. Like you, G&D never settles—they are relentless and strive to be better every single day because they take pride in the work they do. They are craftsmen who know that "good enough" just won't cut it. Visit G&D Chillers at the CBC, Booth #3011! Or reach out directly at GDChillers.com.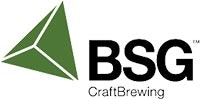 This episode is brought to you by Rahr North Star Pils. A new base malt to set your compass by. Rahr North Star Pils is crafted for brewers looking for a domestic pilsner malt with low color and low modification. North Star Pils carries overtones of honey and sweet bread, supported by flavors and aromas of hay and nutty character. Suitable for any beer style, but particularly craft brewed versions of classic lagers. Let Rahr North Star Pils guide your craft by visiting bsgcraftbrewing.com, or contact us at 1.800.374.2739.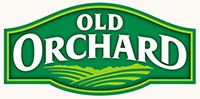 The world of craft beer is a different place now. Margins are more important than ever, so why not lower your ingredient cost? Craft juice concentrates from Old Orchard are the cost-effective solution for your fruit-forward needs. Old Orchard produces high volumes of their retail juice brand, so economies of scale keep prices low for their bulk supply program. A little concentrate goes a long way, and you won't lose some of it through filtering like you would with purees. To start increasing your margins now, head on over to www.oldorchard.com/brewer.

What if you could take your favorite recipe and make a nonalcoholic version without sacrificing the flavor, color or beer quality? N/A? No Problem! The Alchemator from ProBrew uses proprietary membrane technology to strip the alcohol from the beer without sacrificing all the elements – like flavor and color - that make the beer great! Are you ready to Brew Like A Pro? The Alchemator from ProBrew. NA? No Problem! Email [email protected] for more info.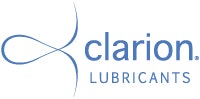 Your beer deserves all your attention. Clarion makes that a little easier. Their food-grade lubricants will help keep your system running smooth, while also safeguarding your product from costly contamination and recall. Because then you'll be in full compliance with food safety standards. And it's all thanks to a simple switch to Clarion. A food-safe system that lets you focus on your craft? We'll drink to that. Go to clarionlubricants.com to learn more.